On Thursday, the Senate Committee on Energy and Natural Resources will vote on President Joe Biden's nominee for Secretary of Interior, Congresswoman Deb Haaland of New Mexico. If confirmed by the Senate, Haaland, a tribal citizen of the Laguna Pueblo, would be the first Native American to serve as Interior Secretary as well as the first Native American Cabinet Secretary in United States history. A broad coalition of tribal leaders, progressives, environmentalists and even some conservatives have expressed support for Haaland's path breaking nomination. If the Energy and Natural Resource Committee votes to move forward her nomination, her appointment will then move to the whole Senate for a floor vote in late March or, more likely, after the upper chamber returns from the Easter recess in April.
Senate timelines and procedures are arcane and opaque, often by design. So for all the folks across the country cheering on the historic #DebForInterior push, I put together a timeline outlining where Haaland's nomination currently stands as well as the steps remaining before the Secretary-designate can be officially sworn-in as the 54th Secretary of the Interior.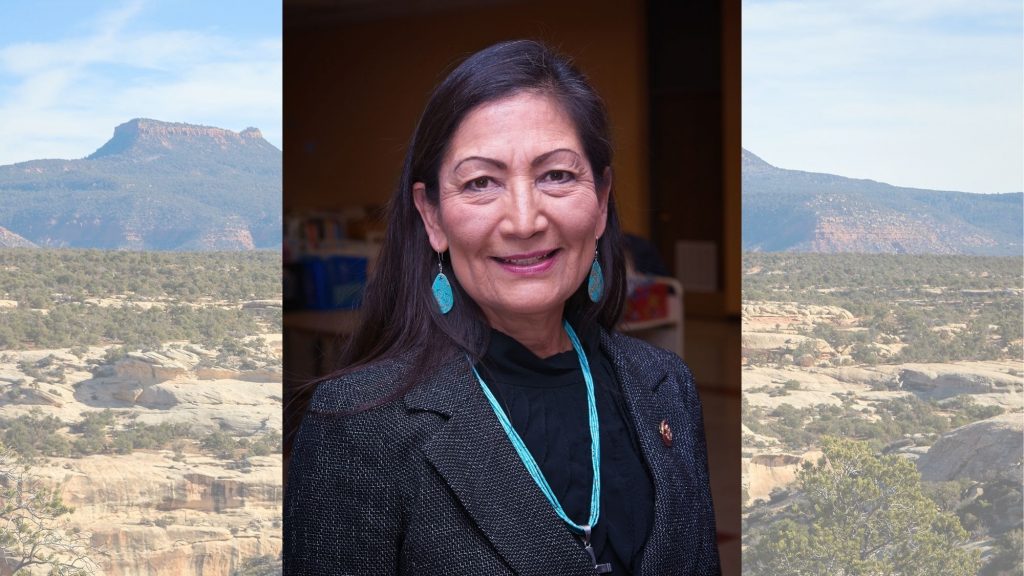 Timeline for Secretary-designate Haaland's Confirmation
Jan. 20: Secretary-designate Haaland's nomination is received in the Senate and referred to the Senate Committee on Energy & Natural Resources.
Senate Committee on Energy & Natural Resources
Feb. 23: Confirmation Hearing (Day 1)
Feb. 24: Confirmation Hearing (Day 2)
March 4: Committee vote on Nomination
Senate Floor:
March 4/5: Nomination sent to Senate floor for consideration. Sen. Barrasso (R-WY) / Sen. Daines (R-MT) place a Hold on her nomination.
Updated on March 8, 2021
March 9:       Majority Leader Schumer files cloture. The next day is the intervening day during which no action can be taken.
March 11:    Senate holds a floor vote to invoke cloture on the nomination. (allows for moving to the vote on nomination.)
March 15:    Full Senate considers the nomination of Congresswoman Deb Haaland. 
Same day as/next day from final full Senate vote:

Haaland resigns her seat in the House of Representatives.
President Biden issues Commission.
Honorable Deb Haaland sworn in as the 54th Secretary of the Department of the Interior.
We all cry tears of joy.
Haaland's nomination has inspired Native and non-Native people across the nation and beyond. While her candidacy looks stronger than ever, it's important for all of her supporters to not let up until she's been sworn in. The letters, calls, tweets and even memes add up and really can make a difference. While it's the Senate that gets the final vote, it's the voices of thousands of people across the country who have made this historic nomination possible.