for immediate release:
June 1, 2020
Rapid City, SD — In response to the discovery of a mass grave of 215 Indigenous children at the Kamloops Indian Residential School in British Columbia, Canada, NDN Collective released the following statements: 
"Let the tragedy and discovery of 215 innocents at the Kamloops Indian Residential School put an end to the debate of whether a holocaust was committed against the First Nations and Indigenous Peoples in North America," said Nikki Pieratos, NDN Fund Managing Director. "This is history and modern genocide. This school only closed in 1978. What will the nation of Canada do in response? And the United States government who shares this same history and tragedy? A time of contemplative and glacial policy is an injustice. The time to restore justice is now."
"Erasure is when your life, your experience and even your death is covered up– buried– when the narrative is controlled by people other than your own people," said Gaby Strong, NDN Foundation Managing Director.  "But spirits don't die. Our stories don't either.  We call for justice and accountability for the deaths of 215 Indigenous children in Kamloops and all children who never made it home from the boarding school brutalities. Healing requires justice."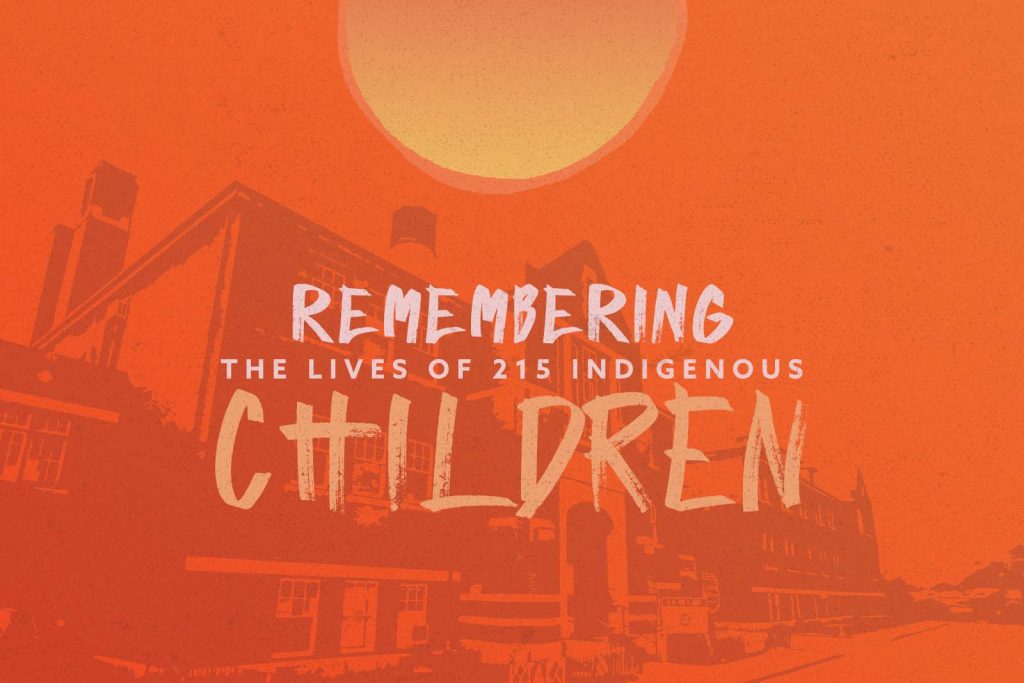 "My heart is heavy learning of the 215 innocent children that were found in a mass grave at the former Kamloops Indian Residential School. These were children that had their entire lives ahead of them– lives to live, songs to sing, culture to bear and paths to create," said Nick Tilsen, NDN Collective President and CEO. "My heart is sad and I am also deeply angered that the list of atrocities like this continues to grow and the colonial governments of Canada and the United States continue to participate in active erasure and coverups of the human rights violations that their so-called democracies are built upon. During these past few days, I have slept very little and my heart is in prayer for all the lives lost."
NDN Collective joins the call for continued searches for mass and unmarked graves on all properties of former Indian residential schools across Canada and the United States. NDN Collective also calls for ongoing justice in the fight for liberation of Indigenous Peoples across Turtle Island, surrounding island nations, and all Indigenous Peoples worldwide who have suffered genocide and erasure at the hands of settler colonial nations.
###
NDN Collective is an Indigenous-led organization dedicated to building Indigenous power. Through organizing, activism, philanthropy, grantmaking, capacity-building, and narrative change, we are creating sustainable solutions on Indigenous terms.