FOR IMMEDIATE RELEASE:
July 18, 2020
Rapid City, SD– It is with great sadness and reverence that NDN Collective mourns the loss of civil rights legend and leader Rep. John Lewis. The movement for civil rights, human rights, and social justice may have lost a hero on Earth, yet we honor the unyielding courage of Lewis and carry on his legacy in our hearts and in our actions today.
"John Lewis sacrificed his body and his freedom several times throughout his life in courageous acts of nonviolent civil disobedience. He believed that change could not wait and that we must act now and in this moment if we want things to change," said Nick Tilsen, NDN Collective President and CEO. "I strongly believe that in his passing, John Lewis's legacy is a call-to-action to all of us, that we must act with the same urgency that he did in fighting for justice."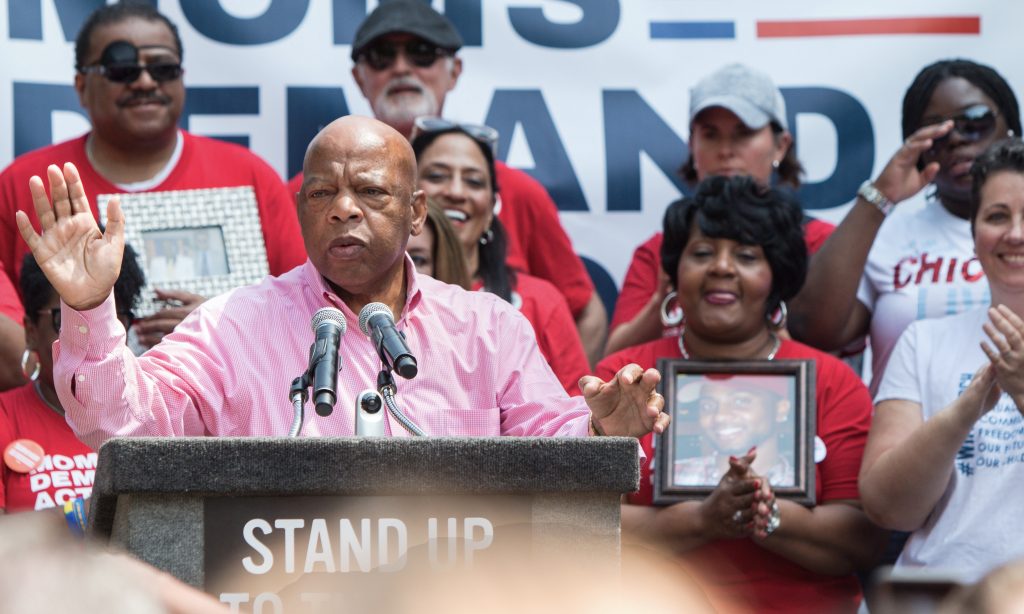 In 2002, NDN Collective President and CEO Nick Tilsen marched alongside Lewis in a protest against the war in Iraq. In Nick's early years of activism, this was a formative experience for him.
"We are now at a time and place in this country in which we are actively dismantling white supremacy and systemic racism," said Tilsen. "Civil disobedience and nonviolent direct action are required to change the system, to maintain the momentum, and catalyze this nation forward."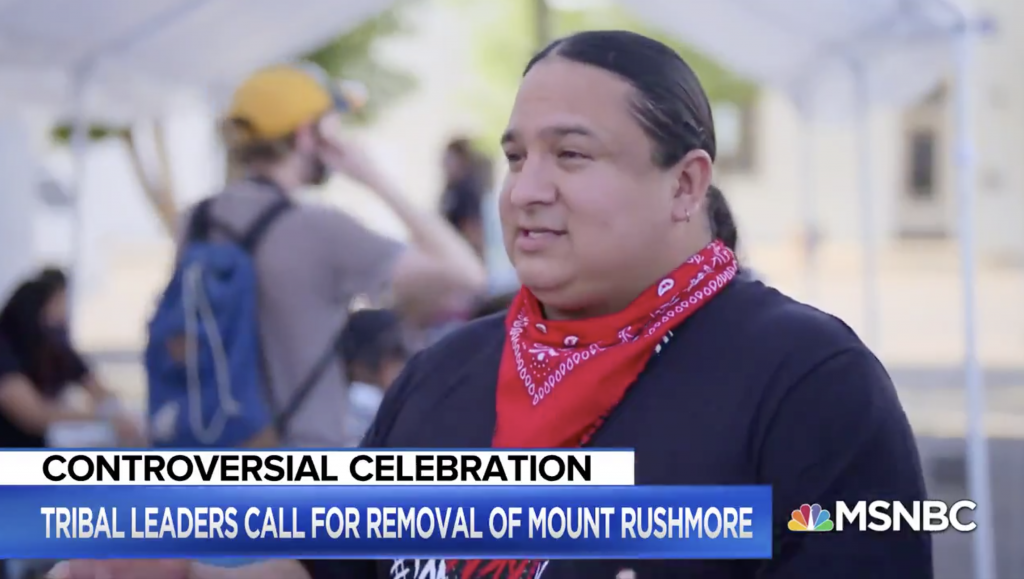 Tilsen was recently arrested at a protest in his Oglala Lakota ancestral homelands in the hours leading up to President Donald Trump's visit to Mount Rushmore on the Fourth of July weekend. Tilsen now faces misdemeanor and felony charges for the stand he and 20 other Indigenous Land Defenders took that day.
"The collective liberation of Black, Indigenous and people of color are intrinsically bound together, and our common enemy is white supremacy and racism." said Tilsen. "Today we mourn, and tomorrow we fight. Our sincere condolences to the family and loved ones of John Lewis, a leader who paved a way for us all."
###

About NDN Collective
Founded in 2018, the NDN Collective's mission is to build the collective power of Indigenous Peoples, communities, and Nations to exercise our inherent rights to self-determination, while fostering a world that is built on a foundation of justice and equity for all people and the planet. Through organizing, activism, philanthropy, grantmaking, capacity-building and narrative change, we are creating sustainable solutions on Indigenous terms.