Let us all collectively admit it: making film is straight up difficult and, many of times, inaccessible. And for Indigenous filmmakers, those barriers can be even higher. It takes perseverance, flexibility, creativity, and, of course, community, to create a short or feature film, may it be narrative, documentary or experimental.
Let's also admit that we, as audience members, who may or may not be filmmakers ourselves, can offer a bit more love and support to our Indigenous film and video creators. Love is indeed one of the greatest verbs and one way to express that love is by attending film showcases and festivals where our stories are being shared.
"Without small showcases or Native film festivals people honestly wouldn't know the abundance of amazing Native films out there," says Cindy Benitez, programming manager at the Smithsonian Institution of the National Museum of American Indian in New York.
It's even more significant to show love for Indigenous organized festivals and showcases, many running with small teams and, many of times, even smaller budgets. As David Palmer, Wayuu film curator, producer and co-founder of Muestra de Cine Indigena Wayuu states about their own showcase, many of times Indigenous folk must create their own showcases and festivals to celebrate their cinematic accomplishments. Despite all the difficulties, Palmer states, it's wonderful "seeing what can be accomplished when community sticks together."
"Without small showcases or Native film festivals people honestly wouldn't know the abundance of amazing Native films out there."
Although this may not be a comprehensive list of showcases and film festivals where Indigenous films are highlighted, it is meant to serve as a starting point for the Indigenous filmmaker and filmgoer.
In the following list, certain film festivals are listed as closed, meaning that they are no longer taking film submissions, while others are active and their deadlines are included (ignore the internal/external haters…submit, submit, submit your film!)
So, let us laugh our high-pitched laughs, let us cry in darkness, let us indulge in those moments that can only be felt when watching a movie—especially when we are watching a movie made by one of our own.
First Nations Film and Video Festival
Iliniwek, Algonquin, Miami, Potawatomie, Ojibwa and Odawa territory
(Chicago, IL)
May 1st-10th, 2019
Non-competitive
Closed
Going on to their nineteenth year, the First Nations Film and Video showcase is dedicated to uplifting "Indigenous film and videomakers and artists of all skill levels." It screens Indigenous work coming from all parts of the Americas that break from racial stereotypes and brings awareness to contemporary Native American issues.
Tongva territory (Los Angeles, CA)
May 2nd-May 10th
Competitive
Closed
After thirty five years and about 5,000 films, the LA Asian Pacific Film Festival aims to "develop and support the voices of Asian American and Pacific Islander filmmakers and media artists." One of the biggest event of its kind in Southern California, the festival features seminars, panels, guest appearances, and more.

IG: @vcmediaorg
Māori territory (New Zealand)
May 30th – June 3rd
Competitive
N/A
Founded in 2005, making it the longest running Maori and Indigenous film festival in New Zealand, the Wairoa Māori Film Festival's purpose is to "support, recognize and present the indigenous storyteller narrative." The festival uplifts features, documentaries, shorts, and multimedia work directed, written and/or featuring Maori folk as well as other Indigenous peoples from around the world.
Tongva territory (Venice, CA)
May 23rd-26th, 2019
Competitive
Closed
Like it states in their name, the Garifuna International Indigenous Film Festival's mission is to preserve "all Indigenous cultures in the world through art and film." Founded in 2012 by Freda Sideroff (Garifuna), GIFF screens a variety of films, documentaries as well as hosts panels, cultural presentations, workshops, and more.
IG: @officialgarifunafilmfestival
Lenni Lenape territory (New York City)
June 2019
Non-competitive
Closed
Now in its fourth year, this three-day traveling film showcase based in New York City, highlights films about Kichwa/Quechua language, culture, and/or identity.
Navajo territory (Shiprock, New Mexico)
June 22nd, 2019
Competitive
Open
In its second year, the Navajo Film Festival uplifts films that explore dine bizaad as well as highlight filmmakers at any point in their career. Last year, the Navajo Film Festival featured films by Indigenous filmmakers all under the age of forty, including filmmakers as young as thirteen years old.
Regular deadline: May 25th 2019, 11:59pm MDT.
IG: @Navajofilmfestival
Pictured: Isaiah Crowfoot, the winner of 1st place in the Youth Category.
Embera, Kuna Dule, Naso territory (Panama)
July 3rd-6th 2019
Competitive
Closed
In its second year, the Jumara International Festival of Indigenous Cinema of Panama screens fiction and documentary features, experimental and animation work as well as shorts of all genres. The Jumara festival encourages intercultural dialogue between Indigenous and non-Indigenous people. Thusly, the submissions do not have to be directed by Indigenous people but the content must be around Indigenous issues, culture, etc.
IG: Jumarafestival
Navajo, Jicarilla Apache, Pueblos, Mescalero Apache territory
(Santa Fe, New Mexico)
August 13th-19th 2019
Non-competitive
Closed
The Native Cinema Showcase in Santa Fe has been organized since 2000. Occurring right before the Santa Fe Indian Market, the showcase highlights and uplifts global Indigenous shorts, features, documentaries, music videos as well as experimental work.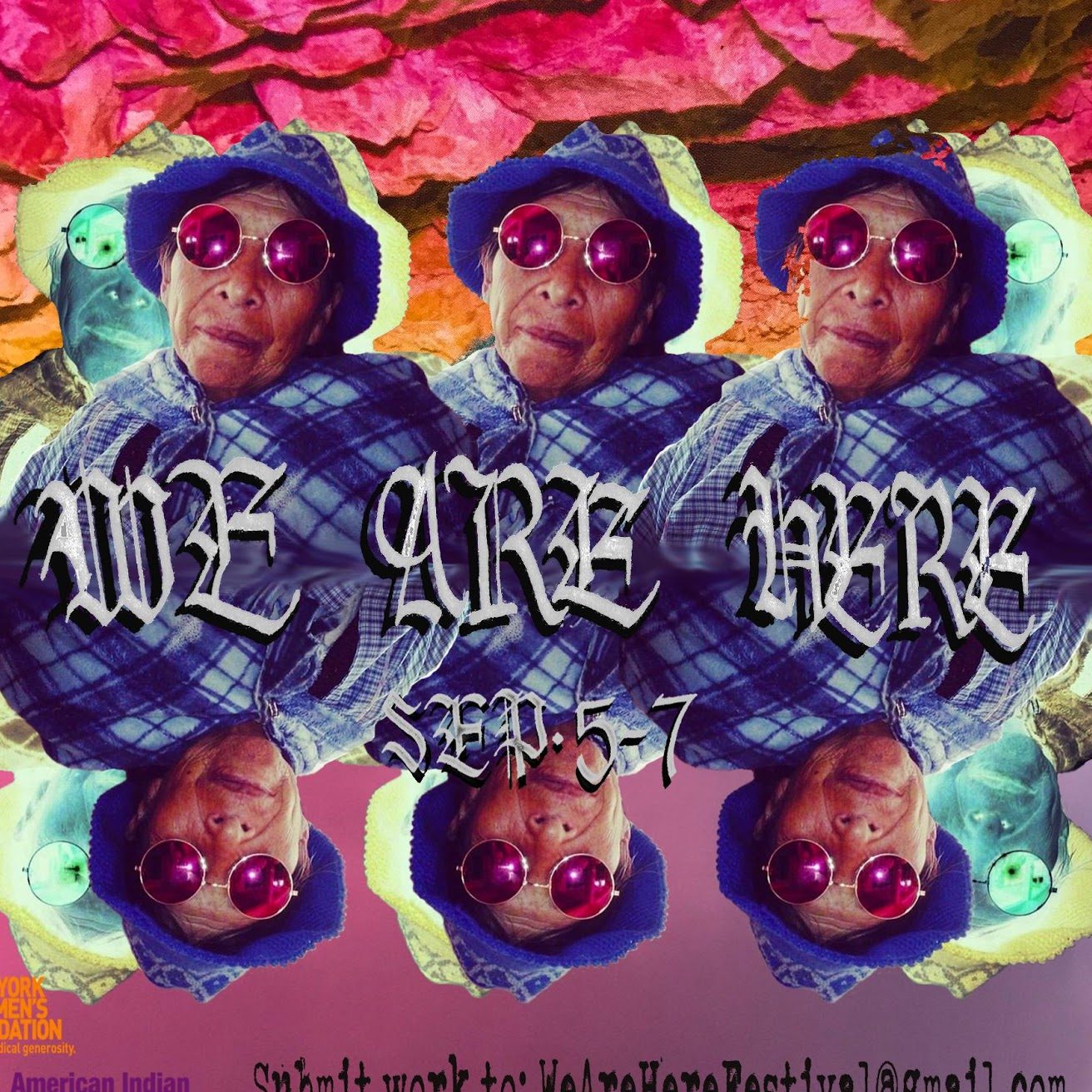 Lenni Lenape territory (New York City)
September 5th-7th, 2019
Non-competitive
Open
The American Indian Community House, with support from the New York Women's Foundation, are organizing the We Are Here Festival, a three day showcase of music, visual art, video art, installation art, printmakers, beading & weaving, as well as film created by Indigenous artists/weirdos. As a curator and fellow organizer, we are looking for art by Indigenous artists worldwide that explore Indigenous past, present and futures.
Regular deadline: Friday, May 31st, 2019
IG: @weareherefest
Arapaho, Cheyenne, Ute, Ute Mountain Ute, Southern Ute territory
(Denver, Colorado)
October 10th-14th 2019
Non-competitive
Open
The Indigenous Film & Arts Festival is organized by the International Institute for Indigenous Resource Management, a law and policy research institute, that works to "increase indigenous peoples control over their natural, cultural, and intellectual resources by developing and advancing culturally appropriate and collaborative approaches to the management and preservation of these resources…" as well as other important causes. As they state, a law and policy institute organizes a film festival because film is a great expressive medium for Native people to express "who we were, who they are and who we are striving to become." For its 16th year, the Indigenous Film & Arts Festival's theme is More than a Single Story.
Regular Deadline: August 2nd, 2019
Anishnabeg, Haudenosaunee, Wendat territory (Toronto, Canada)
October 22nd-27th, 2019
Competitive
Open
Imagine six days of just Indigenous created media from all over the globe in the city of Toronto, which has the fourth largest Indigenous population in Canada. In it's twentieth year, imagineNative is one of the most important film festivals to showcase Indigenous films, both shorts and features, as well as interactive and digital media (in prior years they've showcased video games, web series and art exhibits). Don't forget to check out the imagineNative Institute, which "houses year-round professional development programs, events, and talks for Indigenous screen and digital content creators."
Regular deadline: June 14th, 2019
IG: @imaginenative
Muestra de Cine Indigena y Video Wayuu (MUCIWA)
Wayuu, Guna Dule, Kogi, Muisca, Nukak territory (Colombia)
November 2019
Non-competitive
Opened
Since 2010, MUCIWA highlights films that narrate or respectfully refer to the Wayuu culture, language and issues by both Wayuu and non-Wayuu filmmakers.
This year MUCIWA will provide professional training for Wayuu creators, where they will create four mini short docs or films all in four days with support from both Wayuu and non-Wayuu professionals.
Every year, the showcase is held in a different community within the Wayuu territory. Festival Submission Opens August 2019 on their social media.
FB: Muestra de Cine Indigena y Video Wayuu
Pictured: Opening night of the 8th annual MUCIWA (with permission of David Palmer, co-founder and organizer). 
Muwekma Ohlone territory (San Francisco, CA)
November 2019
Competitive
Open
So few film festivals can say they've turned more than four decades old. The American Indian Film Festival is one that certainly can, celebrating exactly forty-four years old, making it the longest running festival dedicated to showcasing "USA Native American and First Nations people of Canada's cinematic achievement." The festival showcases feature films, documentaries, shorts, music videos as well as host workshops, receptions, and award ceremonies.
Regular deadline: August 2nd, 2019
Extended deadline: September 8th 2019.
IG: @aifisf
Tongva territory (Los Angeles, CA)
November 2019
Competitive
Closed
Both a music and film festival, LA Skins Festival is hosted during Native American Month in Hollywood. An all free event, LA Skins Film Festival hosts film screenings with discussions with the filmmakers, panels and mixers with industry professionals, pitch sessions, an award ceremony and more. Apart from their festival, they also have programs for Native filmmakers, including the Native American Feature Film Writers Lab, TV Writers Lab and Youth Multimedia Workshop.
Mapuche, Aymara, Diaguita, Lickanantay, and Quechua territory (Chile)
November 5th-9th, 2019
Competitive
Open
On November 15th, 2015, celebrating its thirtieth year of existence, CLACPI's film festival was organized for the first time in respects to an ancestral territory. Alongside various community organizations, they celebrated the twelfth annual festival on Wallmapu, Mapuche land, hence calling the festival FicWallmapu. After that first successful festival, FicWallmapu continues to be organized and continues to uplift Indigenous film and filmmakers.
Regular deadline: May 15th, 2019
Mapuche, Aymara, Diaguita, Lickanantay, and Quechua territory (Chile)
November 6th-10th, 2019
Competitive
Open
A project of Altiplano Foundation, a non profit organization that "accompanies Andean and rural communities in their need to protect and conserve their natural and cultural heritage," Arica Nativa showcases films that focus on the importance of conservation as well as the beauty of our planet. It highlights films from the Andean, Arica and Parinacota region, rural cinema, youth cinema, and more. Included in Berlinale Native Section, ImagineNative, as well as other festivals, Arica Nativa is currently taking submissions for its fourteenth festival.
Early deadline: June 30th, 2019
Regular deadline: July 20th, 2019
CLACPI – Latin American Coordinator of Cinema and Communication of the Indigenous Peoples'
Abya Yala (the Americas)
TBD
Competitive
Closed
Founded in 1985, CLACPI is made up of numerous Indigenous community-oriented organizations throughout the Americas, which organizes events and showcases throughout the year. Alongside Indigenous organizations based in the host country, CLACPI organizes a film festival which includes workshops, community events, screenings, panels, and more.
Last year, the CLACPI film festival was held in Iximulew (Guatemala), organized and led by the Indigenous youth leaders of Red Tz'ikin, in partnership with other organizations. Although the next CLACPI festival will occur in a few years, hosted by Indigenous communities in Ecuador, keep a lookout for their upcoming events.
FicMayab', CLACPI's Film Festival in Iximulew (Guatemala) on October 2018. Photo taken by Nelson Cetino, during a community screening on Q'eqchi' territory.
Kanaka Maoli Territory (Oahu & Big Island, Kauai, Maui)
November 7th-17th, 2019 & November 21st-24th, 2019
Competitive
Opened
A sister film festival of the Shanghai International Film Festival, HIFF, in its 39th year, aims to "recognize new and emerging talent, promote career development and original collaborations through innovative education programs, and facilitate dynamic cultural exchange through the cinema arts," of and from the Asian-Pacific region.
HIFF prides itself in screening work of Asia by Asian filmmakers, as well as work of the Pacific by Pacific Islanders. Their film festival has categories like the Pacific Islander shorts and features, which highlight films made by First Peoples from the Pacific Rim, as well as films Made in Hawaii.

Regular deadline: May 16th, 2019
Extended deadline: June 27th, 2019

First Nations, Métis, Inuit, territory (Canada)
All-year round
Non-competitive
Opened
For fifteen years, Wapikoni, a First Nations "travelling audiovisual and creation studio," has been touring Canada and the world, specifically working with Indigenous communities to create narrative, documentary and experimental work. Be sure to catch their upcoming events and workshops.
---
To look out for next year…
Sundance Institute – Indigenous Program
Paiute, Shoshone, Ute territory (Utah)
January 23rd-February 2nd, 2020
Competitive
Closed
Although Sundance isn't an Indigenous organized film festival, the Sundance Institute runs an Indigenous program led by an Indigenous team of creatives, filmmakers and curators, which is worthy of highlighting. Although the applications are now currently closed, Sundance Indigenous Program offers the Merata Mita Indigenous Women Artist Fellowship, the Full Circle Fellowship, and Native Filmmakers Lab.
Smithsonian Mother Tongue Film Festival
Piscataway, Potomac, Pamunkey, Anacostan territory (Washington D.C. )
February 2020
Non-competitive
Closed
The Mother Tongue Film Festival, a four day festival, which includes all free screenings, showcases films from all over the world that celebrates "cultural and linguistic diversity," many of which focus on Indigenous languages.
Dreamspeakers International Film Festival
Blackfoot, Cree, Chipewyan, Dene, Stoney territory (Alberta, Canada)
April 2020
Non-competitive
Closed
Since 1993, the Dreamspeakers Film Festival has celebrated the latest in Indigenous film, video, radio and new media. It accepts works that"reflect the diversity of the world's Indigenous nations and illustrate the vitality and excellence of our art and culture." Apart from their film festival, since 2018 Dreamspeakers has organized Rubaboo, an Indigenous interdisciplinary arts festival.

IG: @dreamspeakers

Seattle International Film Festival – Fourth World Indigenous Media Lab
Coast Salish territory (Seattle, WA)
May 2020
Competitive
Closed
During the Seattle International Film Festival, the Fourth World Media Lab, in partnership with Longhouse Media, hosts a training media program for emerging and mid-level Indigenous filmmakers. The program includes intensive workshopping, skill building and networking with industry professionals.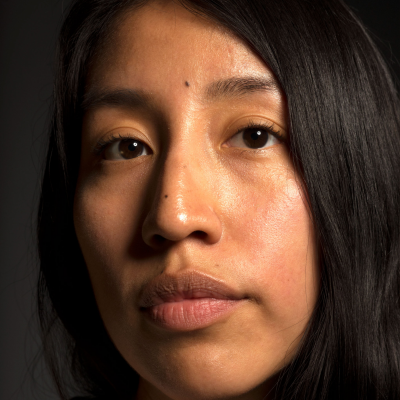 Génesis Mancheren Abaj
Génesis Mancheren Abaj is a Kaqchikel multi-disciplinary artist and writer from Queens, NY and B'oko', Iximulew. She is co-founder of Tierra Narrative, a Central American production house that creates spaces for transnational conversations and collaborations between the Central American diaspora and the homelands. She is an alumna of New York University and Columbia University's Graduate School of Journalism, where she studied creative writing and documentary film, respectively. She is currently focusing on and studying acting at Stella Adler Studio of Acting.