For Immediate Release:
September 3, 2021
Rapid City, SD — On Tuesday, September 7, NDN Collective will host their 2nd Annual Backpack Giveaway for PreK-12 grade students in the Rapid City area. The backpack giveaway will be a walk-up event held at the Mother Butler Center, beginning at 3:00pm until supplies last. Pre-registration will also be available for the Oceti Sakowin Community Academy — the Indigenous-led school being opened by NDN Collective in partnership with NISN — for kindergarten students entering school in the fall of 2022.
Backpacks being prepared by NDN staff for 2nd Annual Backpack Giveaway
Photos By: Willi White for NDN Collective
At the event, there will also be FREE COVID-19 vaccinations* for students aged 12-17 provided by the Oyate Health Center, and $30 Visa gift cards given by Rural America Initiatives for all students with a valid vaccination card. *Parents must accompany students wishing to get a vaccine.*
WHO: Members of NDN Collective staff, including the Education Equity team, local students, and honored partners Oyate Health Center and Rural America Initiatives.

WHAT: Giveaway of 300 backpacks for students in the community, as well as catered individual to-go meals and pre-registration for the Oceti Sakowin Community Academy. Oyate Health Center will also be onsite to provide COVID-19 vaccinations shots for all, and Rural America Initiatives will be distributing gift cards for students with valid vaccination cards

WHERE: Mother Butler Center, 231 Knollwood Dr, Rapid City, SD 57701
WHEN: Tuesday, September 7th at 3:00pm to 7:00pm
RSVP to attend the event HERE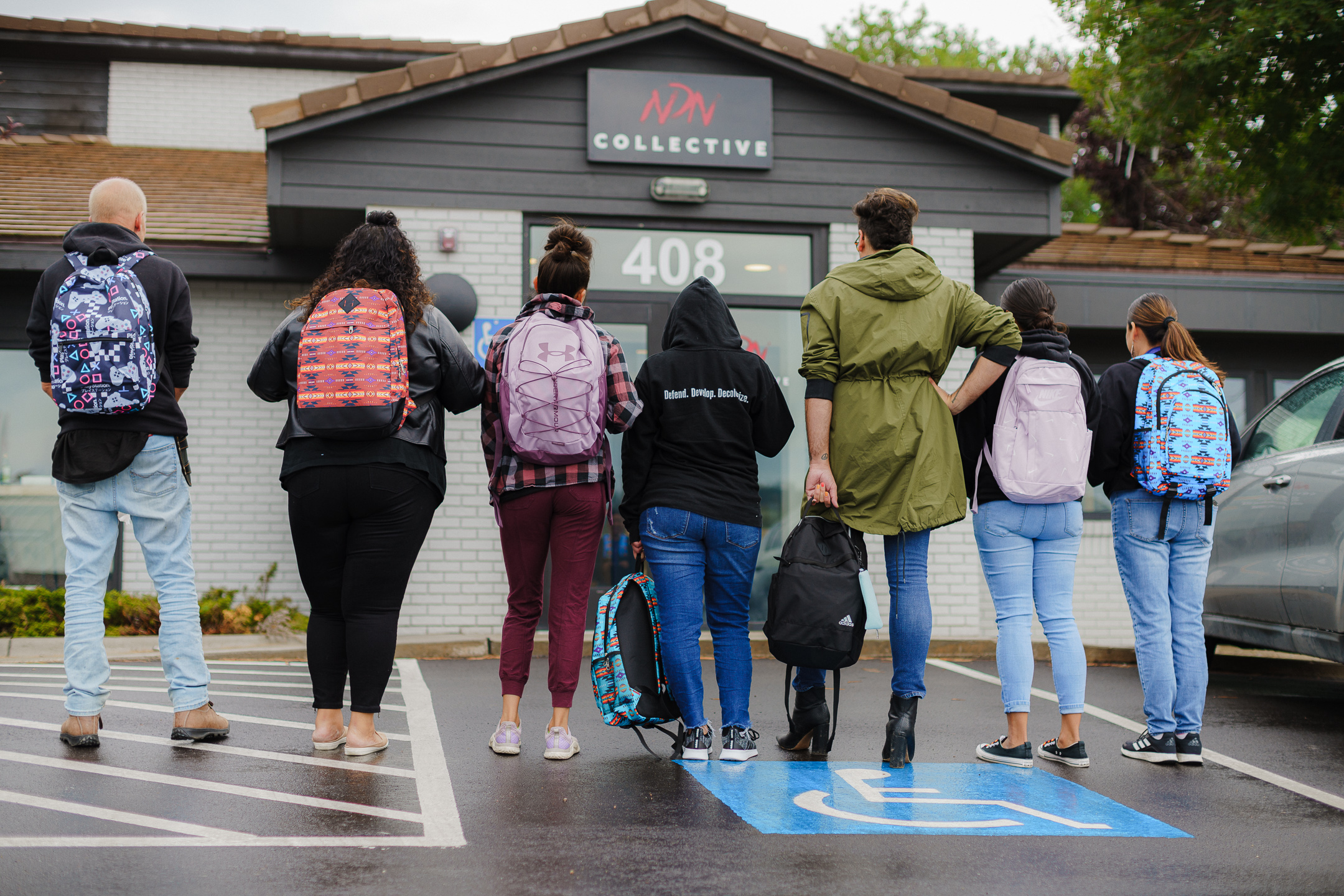 Last year, 150 backpacks were distributed to local Indigenous students.
Earlier this year, NDN Collective announced the group will officially open Oceti Sakowin Community Academy, Rapid City's first Indigenous-led school catered to the needs and cultures of Indigenous students.
###
NDN Collective is an Indigenous-led organization dedicated to building Indigenous power. Through organizing, activism, philanthropy, grantmaking, capacity-building, and narrative change, we are creating sustainable solutions on Indigenous terms.