FOR IMMEDIATE RELEASE:
August 2, 2021
Rapid City, SD — NDN Collective, an Indigenous-led organization dedicated to building Indigenous power, announces its first open application period for the new Community Self-Determination Grant offered to Tribes, First Nations, Inuit, Metis and Indigenous-led nonprofit organizations across the continental U.S., Canada, Mexico, Islands of Hawaii, Puerto Rico, American Samoa, Guam, the Northern Mariana Islands, and the U.S. Virgin Islands. Community Self-Determination Grants are intended to support community-based and community-driven sustainable solutions in all three of NDN Collective's core strategies to Defend, Develop and Decolonize.
"NDN Collective is honored to support and invest in the long-term visions and sustainability of Indigenous communities and Indigenous-led organizations, as well as fortifying the self-determination of Indigenous Peoples to create a just, equitable, and sustainable world for all people and the planet," says Tina Kuckkahn, NDN Collective Director of Grantmaking. "With this unprecedented funding, high priority issues as determined by Indigenous Peoples can be addressed."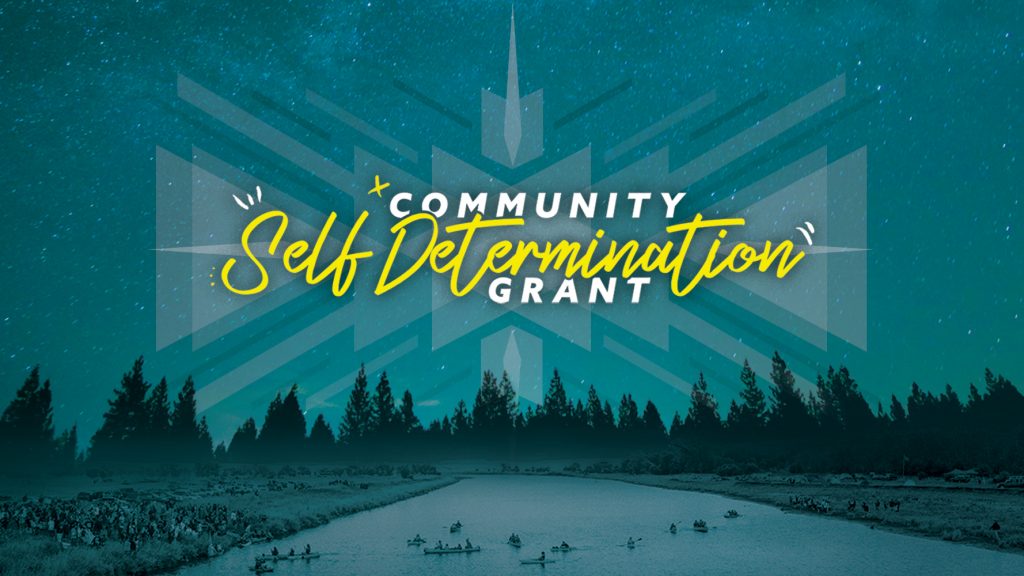 Significant, flexible, multi-year funding will include the infusion of general operating support, capacity building, capital and holistic support for comprehensive initiatives, specific programs and community development based on regenerative principles. Grants of up to $100,000 per year, with commitments up to two years, are available to Indigenous-led organizations working in the defense, development, or decolonization of Indigenous Peoples and the planet.The maximum grant award is $200,000 over two years.
"NDN funds can support the material needs of communities while also addressing root causes and solution building that is shaped by community," said Gaby Strong, NDN Foundation Managing Director. "This approach encourages innovative, creative and free thinking for long-term change."
To apply:
Applicants must first complete a letter of interest (LOI) which can be accessed on the NDN Collective Grants & Fellowship page. $4 million in funding is available, and while national organizations are eligible to apply, NDN prioritizes community-based efforts.
Letters of Interest (LOIs) are due by 5pm MST on Tuesday, August 31, 2021.
For more information and to apply, visit: https://ndncollective.fluxx.io/apply/communityselfdetermination/
---
Contact Info & Technical Support:
For English-speaking locations, contact Janet Maylen, NDN Foundation Program Officer at janet@ndncollective.org
For French-speaking locations, contact Dr. PennElys Droz, NDN Foundation Program Officer at pennelys@ndncollective.org (For residents of Canada and French-speaking Applicants)
For Spanish-speaking locations, contact Nicole Yanes, NDN Foundation Program Officer at nicole@ndncollective.org
For general grant information, contact Tina Kuckkahn, NDN Foundation Director of Grantmaking at tina@ndncollective.org
For technical support, contact Billie White at billie@ndncollective.org and Tiana Begay at tiana@ndncollective.org
###
NDN Collective is an Indigenous-led organization dedicated to building Indigenous power. Through organizing, activism, philanthropy, grantmaking, capacity-building, and narrative change, we are creating sustainable solutions on Indigenous terms.
Media Contact:
Sarah Sunshine Manning
NDN Collective Director of Communications
sarah@ndncollective.org
(605) 791-3999