For Immediate Release:
April 20, 2022
Rapid City, SD — Today, NDN Collective held an action at The Foothills Inn to kick off a boycott of all properties owned by the Uhre family. Over 100 community members showed up to support the action and stand in solidarity against local area businesses exhibiting racist policies.
NDN Collective's call for a boycott was sparked by the fact that, despite the Grand Gateway Hotel being currently closed – allegedly for spring cleaning – after Connie and Nick Uhre's calls for a ban on Natives at the property, the family is still profiting from their other businesses: The Foothills Inn and Uhre Realty, also located in the Rapid City area.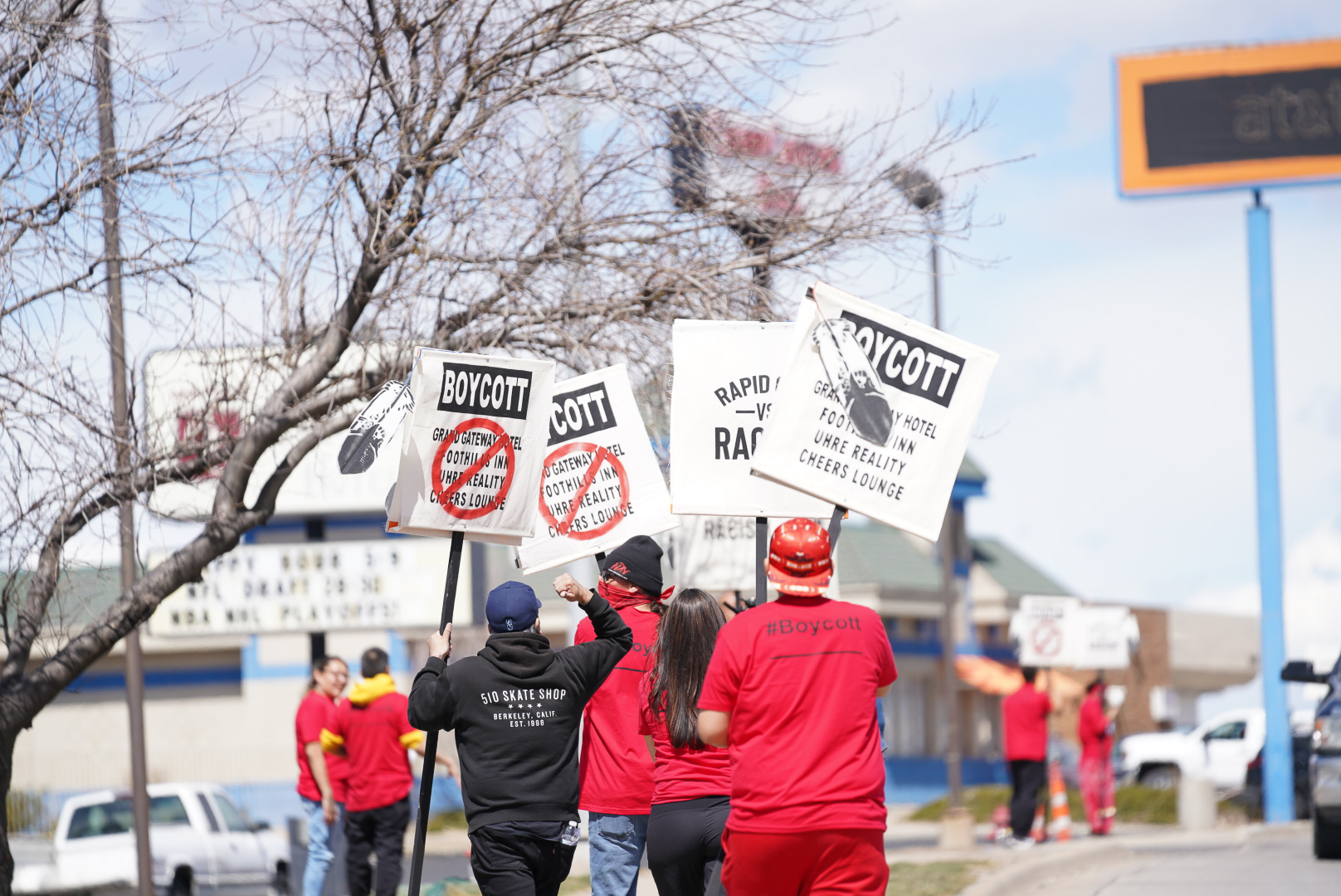 NDN Collective's goal for the ongoing boycott is to discourage community members from supporting businesses with racist policies & practices, and instead encourage them to use buying power to impact change by redirecting their dollars to businesses that stand in solidarity with Indigenous people.
"This is bigger than just forcing the Uhre family out of business for their racist policies – it's about addressing systemic racism in our community at all levels by holding people accountable," said Sunny Red Bear, racial equity director at NDN Collective. "We want the Rapid City community to realize that their dollars translate into power – which is why we're asking our neighbors to support us by refusing to spend money at establishments that have expressed hateful and racist sentiments towards Indigenous people."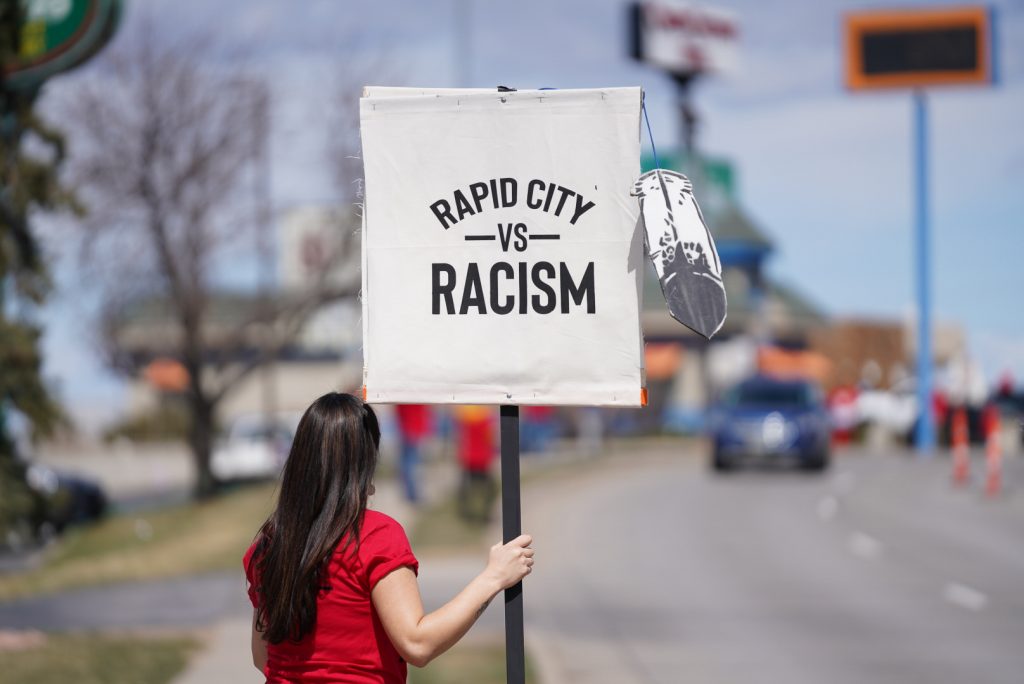 "It's beyond time for Rapid City to uncover and address the insidious racism that Indigenous people here are forced to navigate every single day. We are a vital part of this community and deserve to be treated with dignity and respect."
On March 26, directly after Connie Uhres publicly said she would ban Natives from the Grand Gateway Hotel and the Cheers Lounge and after NDN Collective staff members were refused rooms on two different occasions, the organization filed a federal civil rights class action lawsuit.
Contact: Cabot Petoia, clpetoia@gmail.com, 828-899-9239
###
NDN Collective will continue to report on the boycott as it evolves.
Watch part 1 of the boycott livestream
Watch part 2 of the boycott livestream
Watch the Rapid City vs. Racism live discussion
NDN Collective is an Indigenous-led organization dedicated to building Indigenous power. Through organizing, activism, philanthropy, grantmaking, capacity-building, and narrative change, we are creating sustainable solutions on Indigenous terms.