NDN Collective's Work Towards Climate Justice and Racial Equity
In response to the centuries of genocide and termination policies enacted by settler colonial nations states in North America, NDN Collective (NDN) was created to steward and support self-determination and Indigenous sovereignty across the continent. NDN has developed a holistic approach to systems change by creating an ecosystem to invest in Indigenous capacity-building and provide access to resources while helping Indigenous communities reclaim decision making power on issues that affect our lives. Our work focuses on supporting community growth solutions that advance self-determination and sustainable, thriving, and protected Indigenous communities. Leveraging our mission to defend, develop and decolonize, NDN continuously seeks to uplift Indigenous thought leadership, community-based approaches, and on-the ground work that is necessary to cause sustainable shifts in current paradigms.

NDN Climate Justice and Racial Equity campaigns work to amplify Indigenous narratives and provide frontline communities with resources they need to defend their land, water, and air from contamination, protect their people from exploitation and violence by the fossil fuel industry, and protect against the city, state, law enforcement, and other agencies who enable colonized and white supremacist behaviors. We advance community driven processes that inform public education, policy changes, coalition building, and advocacy as part of defending the dignity and basic human rights of Indigenous peoples who are historically excluded from social resources and political processes. Additionally, NDN is developing and resourcing solutions-based work happening across our nations that utilize traditional ecological knowledge to develop climate adaptive solutions that reflect our values of living with respect for all sources of life: land, water, and air.
The Federal Government's Responsibility to Address the MMIWR+ Crisis
In the 2020 elections, American Indian and Alaska Native (AIAN) people overwhelmingly supported the current Biden-Harris administration, because it expressed a commitment to finally upholding the federal trust responsibilities for not only strong government-to-government relations, but for the humane, equitable treatment of all people. While NDN respects the administration's outward gestures on The Proclamation on Missing and Murdered Indigenous Persons Awareness Day and the prioritization of climate justice, two key issue areas affecting Indian Country, we offer an important perspective that we hope will help the U.S. government to understand the complexity, urgency, and correlation between climate justice and the MMIWR+ epidemic. The U.S. government must act quickly to take accountability and clearly demonstrate actions toward the federal trust and treaty obligations to American Indian, Alaska Native, and Native Hawaiian people.
NDN provides the following information as a resource to the Biden-Harris administration to shine a light on systemic racism and bureaucratic inadequacies affecting our communities, as well as provide an outline of achievable solutions that can serve as a roadmap to properly and comprehensively addressing the climate crisis, the MMIWR+ epidemic, and the specific intersections between extractive industries and violence against Indigenous communities.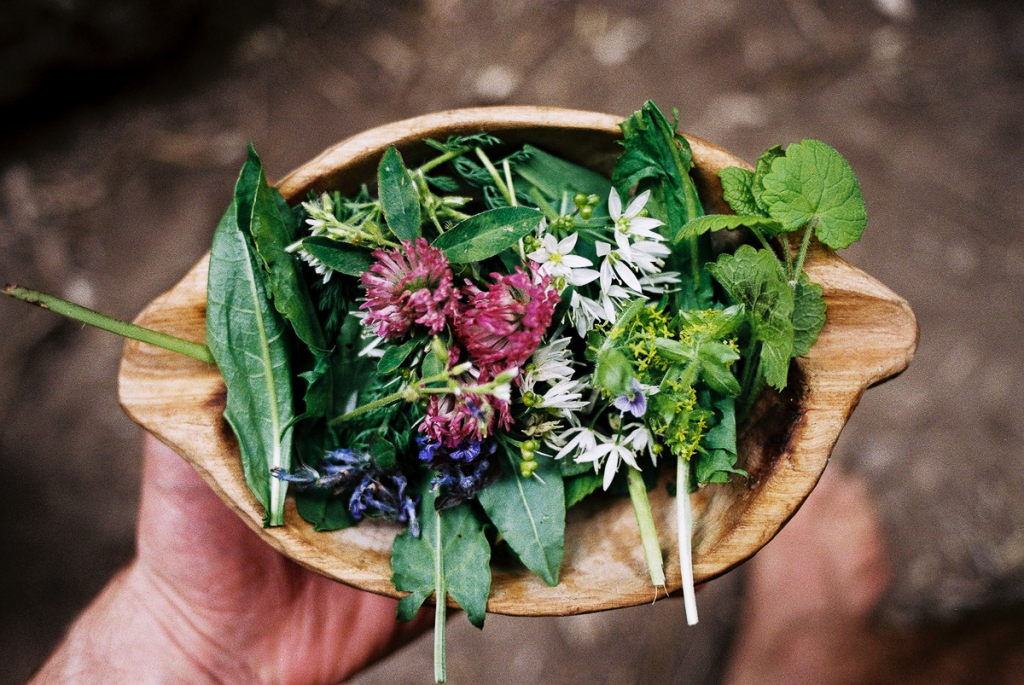 True climate justice solutions require an overarching analysis of root causes and the consequential factors of encouraging extractive industry projects across disadvantaged communities. Our findings help unpack the facts behind how extractive industries not only harm the environment but contribute to the harm of Indigenous women, girls, and Two Spirit relatives and our recommendations are a step toward truly addressing both crises. In this memo, we offer:
Context and background on how the weaknesses of the consultation and consent process harm vulnerable Indigenous communities and our land, natural resources, and women and girls.
Constructive critiques of current initiatives, such as Operation Lady Justice.
Insight into the importance of leveraging data from Native-led research projects, such as the Sovereign Bodies Institute and Braveheart Society, as well as incorporating funding streams into plans to address the MMIWR+
Policy recommendations that ensure the implementation of Savannah's and Not Invisible Acts, while making a push for the passage for the Reauthorization of the Violence Against Women Act.
The reality of the demand for sex work and increase in trafficking due to extractive industry construction and cash-rich man camp communities.
In their overt support of the extractive industry, the U.S. government is continuing their long history of supporting policy and industry that compromises the land, bodies, communities, resources, and very existence of Indigenous people. As a result, tribal communities continue to lack access to clean water, food, and the safety of their women and children. Indigenous communities across the globe will no longer sacrifice our most basic human rights alongside the most revered components of our communities and our identities – our women and land. Indigenous people are no longer willing to allow any more broken promises and should no longer have to mourn the tragic losses of mothers, sisters, and daughters – a pain that reverberates throughout Indigenous communities for generations. Additionally, Native people will no longer accept that the issues of global climate change and the epidemic of Missing and Murdered Indigenous women, girls, and Two Spirit relatives (MMIWR+) are quiet and separate crises.
The Alarming Correlation Between the MMIWR+ Epidemic and the Climate Crisis
NDN believes that Indigenous people stand on centuries of knowledge and wisdom that can help mitigate climate change. We support tribal communities in developing bold, creative, and holistic solutions to the current crises of global climate genocide. Indian Country is not only central to, but also a necessary partner in developing local, national, and global climate solutions — including solutions that address the most chronic and pressing issues impacting our urban and rural communities. We continuously stand on the frontlines to fight against extractive industries that are counterproductive to sustainable development solutions, like the Line 3 and Dakota Access Pipeline projects.
Research provides us with clear evidence that extractive industries, including the Keystone XL and Line 3 projects, are exacerbating the MMIWR+ epidemic. We examined a report issued by the Minnesota Department of Public Safety regarding the state's ongoing problem and found that in Minnesota, "While Indigenous people make up just 1% of the state's population, 8% of all murdered girls and women in Minnesota from 2010-2019 were American Indian," (Missing and Murdered Indigenous Women Task Force: A Report to the Minnesota State Legislature, 2020, p.1) The report noted the connections to colonialism and the continuum of generational trauma that violence against Native people has caused. The report identified categories of root causes and risk factors, and described how extractive industries create a demand for our women and girls that is fueling the MMIWR+ crisis. This demand is due to, "the sexualized image of Indigenous women," and the idea that our women are, "usable and disposable." To these men, our women are a, "conquest," and this deeply-rooted racism and stereotype, "often goes along with an opportunity to abuse and brutalize them," (p.26).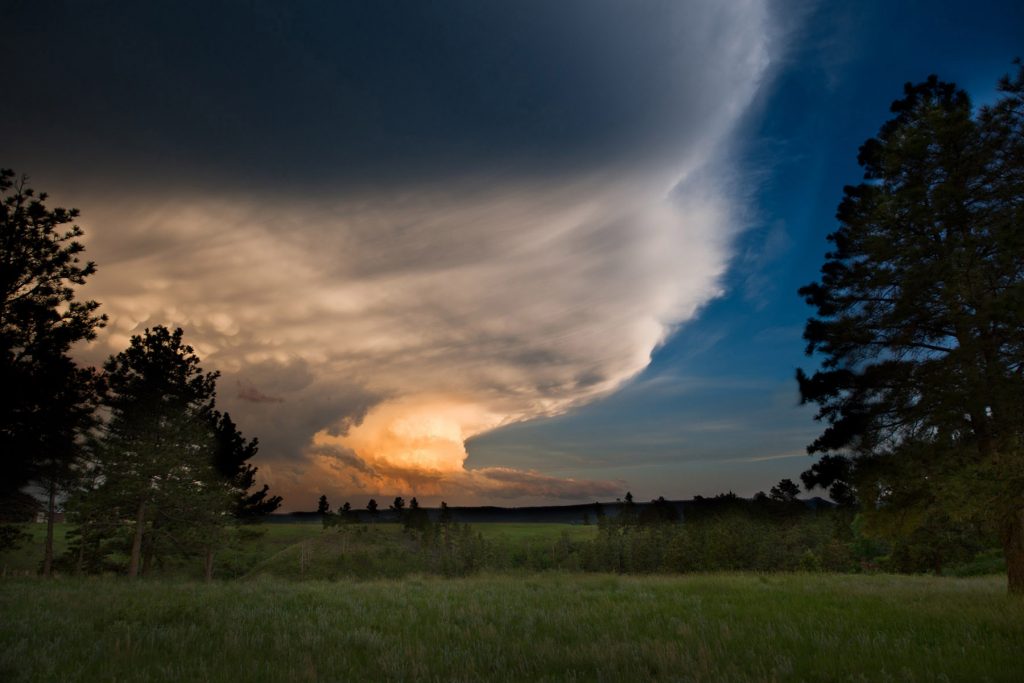 Further, the Line 3 Environmental Impact Survey, states that, "the addition of a temporary, cash-rich workforce increases the likelihood that sex trafficking and sexual abuse occur," and that "American Indian and minority populations are often at higher risk if they are low-income, homeless, have a lack of resources, addiction, and other factors often found in tribal communities,"(Enbridge Pipeline Construction Economic Impact Study, 2017 p. 20). The report also clearly noted that, "rural areas often do not have the resources necessary to detect and prevent these activities" (p. 20). While this survey gives us a glimpse at the violence and trafficking, these incidents generally fall under the radar and go unaddressed or ignored due to lack of data. A report by the Sovereign Bodies Institute and Brave Heart Society on the Keystone XL Pipeline indicates that, "under-reporting of sexual violence and overall lack of accurate data on MMIW[G] make it challenging to assess the full scope of violence," (p. 12).
Despite the findings in both the report by the Minnesota Department of Public Safety and the Line 3 Environmental Impact Survey, the Enbridge Line 3 project was granted permits in the state, and construction of the pipeline is currently underway. As recently as June 29, 2021, NDN discovered news of yet another trafficking ring involving employees associated with the construction of the Line 3 pipeline (Pember, 2021). Additionally, as construction on Line 3 continues so does the destruction of Indigenous lands and lifeways, including the destruction of wild rice beds that Anishinaabe women have harvested from for centuries in order to provide for their families (Herr, 2021).
Although this summary analyzes just one example of how extractive industries fuel the MMIWR+ epidemic, we hope the message is clear – Indigenous people need the administration's support to bring an end to these two interlinked crises. Not only are the current practices of extractive industries counterproductive to the climate goals of this administration, but the very presence of these industries continues to perpetuate crimes against humanity and the environment.
SOLUTIONS
NDN Collective believes that with bilateral and multilateral efforts, strategic planning, and implementation of solutions by Indigenous leaders, victims, and families ending both the MMIWR+ crisis and the climate crisis is possible. Below is a list of policy and capacity needs that must be addressed to ensure that attention, resources, and federal funding are channeled most equitably in addressing these issues simultaneously:
True Free, Prior and Informed Consent
Indigenous communities deserve to be consulted regarding any projects that will affect their communities, land, water, and traditional and ceremonial practices. Beyond the moral issue here, Indigenous people are guaranteed free, prior, and informed consent (FPIC) through the U.N. Declaration on the Rights of Indigenous Peoples, guaranteeing this right legally through international law.
However, FPIC is often violated by private corporations, the U.S. government, and law enforcement agencies — and instead of the entities breaking the law facing consequences, Indigenous people who try to defend our rightful land are often brutalized and jailed. That's why it is critical to develop and enforce a consistent consultation and consent process — prior to the approval of any Environmental Impact Survey (EIS) and permits — throughout all federal agencies. It is also important to codify clear language to ensure that the rights of tribal nations are not subject to interpretation and political interest at the expense of sovereign rights.
Stricter Protocol and Penalties for Industries whose Workforce Contributes to the MMIWR+ Epidemic
According to the data in the Minnesota Department of Public Safety report, of the 173 sex trafficking incidences reported in 2017, 20 percent of the cases involved Indigenous women and girls. The report also cites that, "male-dominated industries, such as resource extraction and shipping, in addition to entertainment sectors such as casinos and sporting events, are common venues for sex trafficking of Indigenous women in Minnesota" (p. 62).
Rather than accepting solutions that only work for extractive industries, we are calling for government-enforced protocol that requires mandatory training for companies around the MMIWR+ epidemic issue, steep financial and legal penalties to companies and perpetrators, and ongoing resources to support capacity building and infrastructure for tribal justice and healthcare systems to ensure that Indigenous communities can achieve parity in socio economic standards for our communities, our sacred resources, and our people and their bodies.
Involvement of Victims, Families, and Advocates in Creating Solutions, and Holding Officials Accountable
NDN Collective and our partners are challenging the administration to boldly address climate justice and its relationship to the MMIWR+ epidemic by assessing and acknowledging the gaps in all current federal approaches, while supporting and implementing new approaches that involve solutions from tribal communities, victims, families, and their advocates. We believe true solutions involve more than simply funding and supporting systems and processes that already exist but do not address root causes nor clearly demonstrate improvements in the issue areas.
We also believe that accountability in enforcing and implementing policies and processes should not be optional. Instead, we encourage policies and protocols that will hold negligent, biased, and violent law enforcement and justice agencies accountable if they are unwilling to support ending the MMIWR+ and climate crises. This includes but is not limited to: taking all reported MMIWR+ cases seriously; responding to concerns over current policies and protocol; providing adequate staffing and services to victims and families; and meaningful engagement with tribal nations, Native organizations, and their advocates.
Passage of the Reauthorization of the Violence Against Women Act (Reauthorization of VAWA)and Strengthening Implementation of Savannah's Act and the Not Invisible Act
The Violence Against Women Act (VAWA) serves as a line of defense against the violence that pervades American Indian, Alaska Native and Native Hawaiian communities. Each time VAWA has been reauthorized, it has included life-saving provisions for Native women. In 2013, Congress reaffirmed our inherent right as Tribal Nations to prosecute non-Indians who commit domestic violence against Native people on tribal lands. Since that time, tribal courts across the country have held non-Indian domestic violence offenders accountable in tribal courts and have brought justice and safety to many Native victims who had previously seen little of either.
We urge the administration to apply pressure on Congress for swift passage of a VAWA bill that includes the updated, life-saving provisions of HR 1620, especially the authorization of new programs and protections that would promote housing stability and economic security for victims, and expand jurisdiction to other crimes such as trafficking and sexual assault. Additionally, there must be true implementation of VAWA, Savannah's Act and the Not Invisible Act including participation from the federal government in creating pathways, directives, and incentives to support tribal nations in exercising their sovereignty.
Non-discretionary Funding
In 2018, the U.S. Commission on Civil Rights issued the Broken Promises Report: Continuing Federal Funding Shortfall for Native Americans, an overview of the outcomes of centuries of inequitable treatment and the failure to address the wellbeing of AIAN people. The report details the effects of chronic underfunding and exhibits the root causes to today's alarming healthcare, public safety, education, infrastructure, and the overall socio economic issues faced by Native people.
The report is clear: these disparities force Indigenous communities into high-risk circumstances, putting them into a vulnerable state. Despite describing the unmet needs of AIAN people, the Broken Promises report also details solutions including: living up to treaties and honoring federal trust obligations; "steady, equitable, and non-discretionary funding, "and keeping accurate data, to name a few (p.1). Tribal nations must receive parity in funding opportunities to boldly address climate issues, but must also finally be afforded advance appropriations to ensure that the proper resources are available to build stronger tribal judicial systems, address and implement violence prevention and health care programs, services, and address other underlying factors caused by the MMIWR+ epidemic.
Invest in True Data Analysis of the MMIWR+ Epidemic
According to the National Indigenous Women's Resources Center, "the murder rate of Native women is more than ten time the national average on some reservations," (www.niwrc.org, 2021), yet many cases go undocumented, miscategorized, or unaddressed. This is not only a serious public health and safety crisis but a systemic failure in upholding Indigenous women as human beings. The Biden-Harris Administration has the opportunity to leverage its term to create a turning point for these issues that serve the Earth and tribal communities.
To truly understand and address the MMIWR+ epidemic, the entirety of the issue must be analyzed and scrutinized in both rural and urban areas, including in Public Law 280 states which the Sovereign Bodies Institute says represents over 70 percent of all MMIWR+ cases nationally (SBI & Yurok Tribal Court, 2021). Additionally, funding and access to resources and tools should also be put forward as a means to truly understand the MMIWR+ issue and its root causes. Fully funding and resourcing this issue would help to fill the pipeline with more Indigenous researchers, create the opportunity for tribal nations and Native organizations to exercise data sovereignty, as well as allow Indigenous communities the opportunity to create long-term capacity building within their justice systems, and create efficiency in administering services. The outcome of a fully-funded strategy would be Indigenous-led research, involvement and partnerships with survivors and families, and ultimately, culturally appropriate care for MMIWR+ cases.
Acknowledge and Provide Funding and Resources to the Urban Native Organizations
Across Indian Country, Indigenous organizations have dedicated time and resources to independently working on the MMIWR+ epidemic in their communities. These organizations have established themselves as subject matter experts and trusted messengers to victims and their families. The MMIWR+ solutions, resources, and funding must include trusted messengers outside of tribal governments.
Since an estimated 71 percent of Indigenous people in America live in urban areas, it is imperative that Native-led organizations in areas with larger concentrations of Native people have access to resources to continue to address and support MMIWR+ advocacy and mitigation efforts (The American Indian and Alaska Native Population: 2010, 2012). To be clear, resources should be provided to both Tribal Nations and to Native-led organizations serving Native people in urban settings in order to address this epidemic equitably.
Achieving True Equity for Native People Through Partnerships Between U.S. Government and Indigenous Leaders
NDN Collective is seeking a conclusive set of decisions that demonstrates the willingness of this administration to acknowledge and correct the injustices performed by the United States against tribal nations and Indigenous people throughout America. Additionally, we ask for immediate administrative actions that support addressing climate justice and the Missing and Murdered Indigenous relatives issues, as well as the issues that have developed as outcomes of centuries of neglect and systemic racism. To be clear, equity includes the protection of our lands, natural resources, sacred sites, and the sacred lives of Indigenous women, girls, and Two Spirit relatives.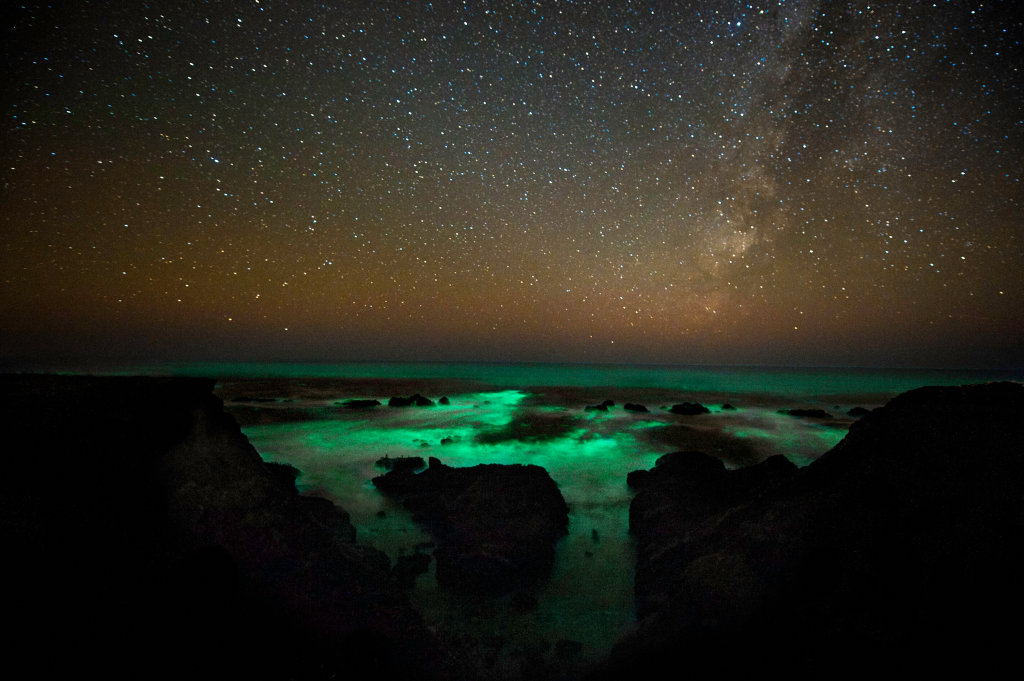 NDN Collective, our allies, MMIWR+ survivors and their families look forward to working with the administration as a strategic thought partner on the solutions that will contribute to the well being and self-determination of all American Indian, Alaska Native, Native Hawaiian, and Indigenous peoples of the United States.