For Immediate release:
June 9, 2021
Rapid City, SD — In response to today's news that the Keystone XL oil project has been terminated, with the developer alluding to President Biden's decision — which was prompted by years of pressure from Indigenous organizers — to revoke a permit that would have allowed the pipeline to cross into the United States, members of NDN Collective released the following statements:
"Indigenous people, Tribal Nations and our allies shut down the KXL pipeline permanently! The power of the people has the ability to shut down some of the richest and most powerful corporations in the world. TC Energy has thrown in the towel and taken a knee to the first peoples of these lands. We must now turn our energy in this moment towards supporting the indigenous led movement to shut down the Enbridge Line 3 pipeline project in northern Minnesota," said Nick Tilsen, NDN Collective President and CEO. "Just the other day, I was there watching the US government, the police and the pipeline company collaborate to arrest water protectors and land defenders who were peacefully shutting down a pump station. It's time that we keep our eyes wide open. We need people like Gina McCarthy at the White House to walk their talk and tell Biden to shut down line 3 now! While there is victory today in the KXL fight, people continue to risk their lives and freedoms at Enbridge line three. Shut it down! Mitakuye Oyasin: we are all related."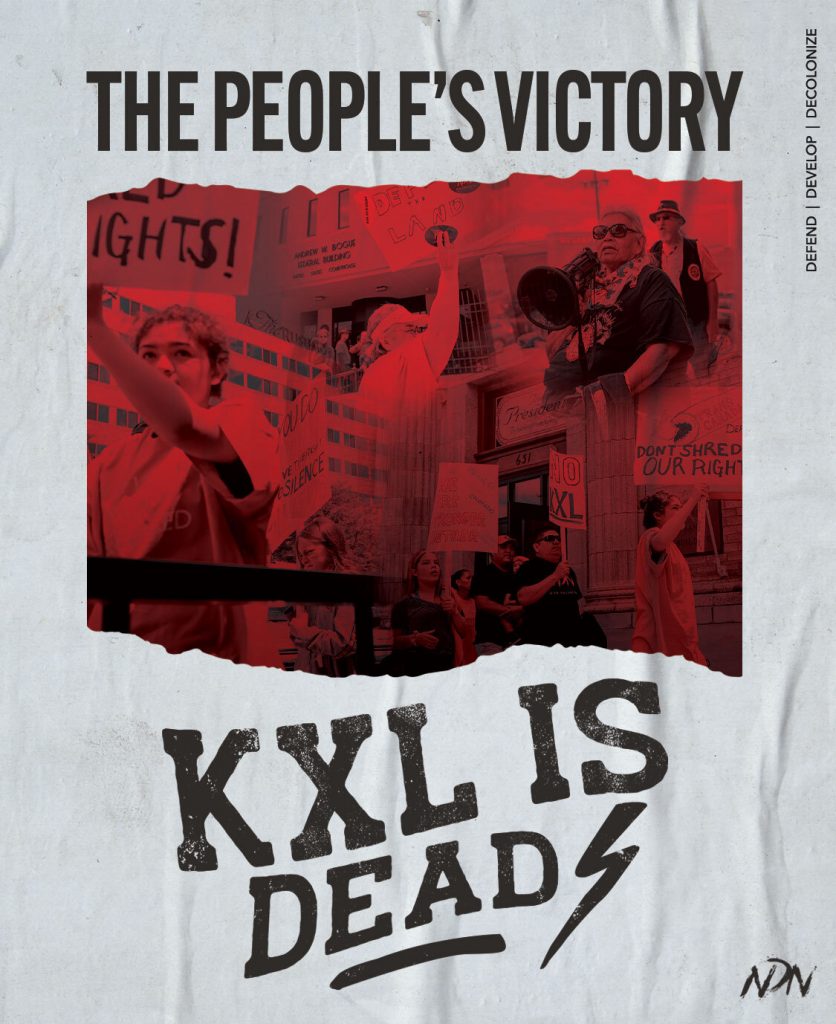 "Today's announcement from TransCanada is a result of building People Power from the grassroots up. President Biden cancelled the permits on his first day of office because of decades of tireless work by Indigenous organizers and Tribes," said Jade Begay, Climate Justice Campaign Director for the NDN Collective. "The end of KXL is an affirmation that persistence works, that intersectional organizing works, and that when we center our efforts in our Indigenous values and in our respect for water, land, and our people, we win. I pray this victory will invigorate organizers and Water Protectors across the country who are currently fighting DAPL, LINE 3, LINE 5, and other harmful pipelines that threaten communities of color, water, and land, to keep persevering. We can not stop fighting against the fossil fuel economy until all Tar Sands Pipelines are permanently shut down."
###
NDN Collective is an Indigenous-led organization dedicated to building Indigenous power. Through organizing, activism, philanthropy, grantmaking, capacity-building, and narrative change, we are creating sustainable solutions on Indigenous terms.