FOR IMMEDIATE RELEASE:
July 9, 2020
Rapid City, South Dakota — On Monday, July 6, NDN Collective President and CEO Nick Tilsen, the last land defender of 20 arrested on July 3 in Keystone, South Dakota, was released by the Pennington County Jail for protesting Trump's visit to "Mount Rushmore" in the Black Hills. Tilsen, long-time Indigenous rights advocate and one of the action's leaders, now faces a slew of trumped-up charges.
Peaceful protestors at the event, like racial justice protesters across the country, faced excessive force from local police — ordered by Pennington County Sheriff Kevin Thom — who escalated the situation quickly, with pepper spray and by pushing land defenders back with a line of police in riot gear.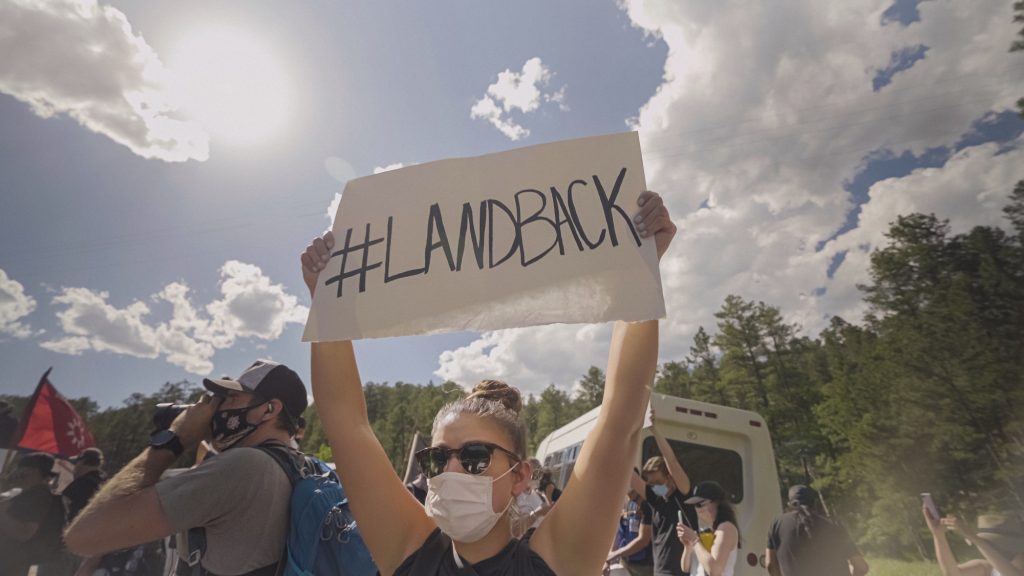 Tilsen released the following statement on his release and charges: "I was arrested for engaging in a peaceful protest on land that belongs to my people, the Lakota people and Oceti Sakowin. 'Mount Rushmore' was carved into stolen land, our sacred Black Hills, by a KKK sympathizer, and we demand that the U.S. government return this land to its rightful owners. The charges against me are false and driven by white supremacy."
Tilsen now faces up to fifteen years in prison for participating in the protests, while the other 19 Indigenous and non-Indigenous land and treaty defenders face misdemeanor charges. No police officers have been charged for their assault on innocent Land Defenders and Indigenous people on their own land.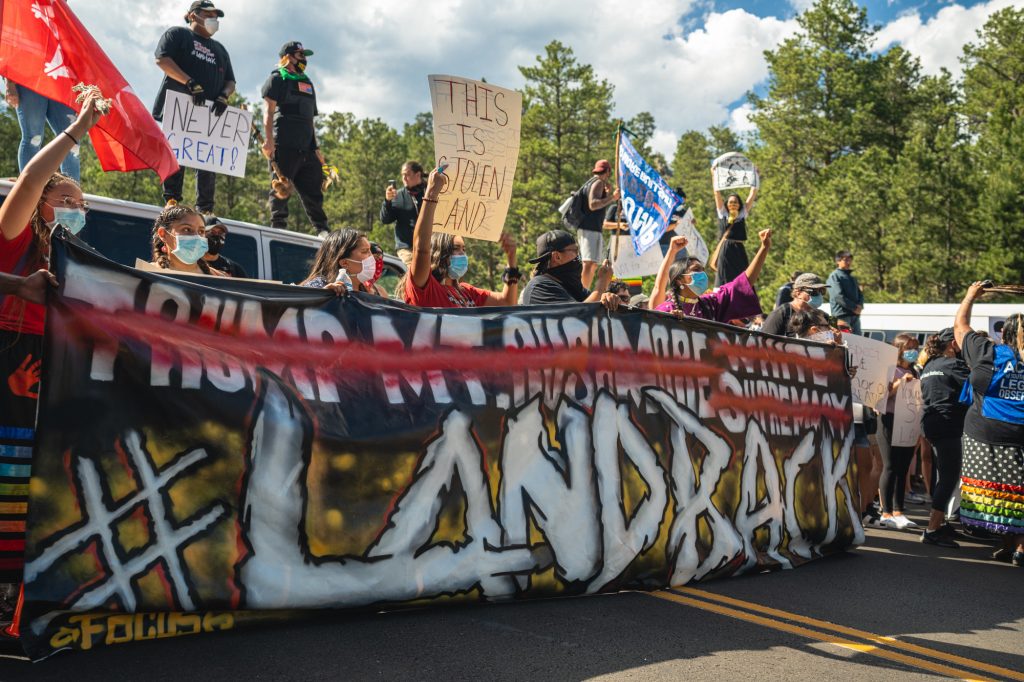 "NDN Collective is calling on Pennington County to drop the charges against Nick Tilsen and every land defender arrested on Friday, July 3rd," said Sarah Sunshine Manning, NDN Collective Director of Communications. "We also call on members of Congress to close Mount Rushmore immediately and open an inquiry into returning these lands back to the Lakota people. The Black Hills are guaranteed to the Lakota and Oceti Sakowin in the 1868 Fort Laramie Treaty, and according to the Supremacy Clause of the U.S. Constitution, treaties are the supreme law of the land — higher than any other law."
On July 9, the Supreme Court ruled that nearly half of Oklahoma is Indian land, citing treaties signed between the U.S. government and Creek Nation.
"This ruling gives further credence to the Lakota demanding that the Black Hills be returned to their rightful and legal ownership, and that all charges be dropped against Lakota people taking a stand in their own lands," says Tilsen. "Giving land ownership back to Indigenous Nations is not far fetched; In fact, it's legal, it's moral, and it's an absolute necessity to dismantling white supremacy."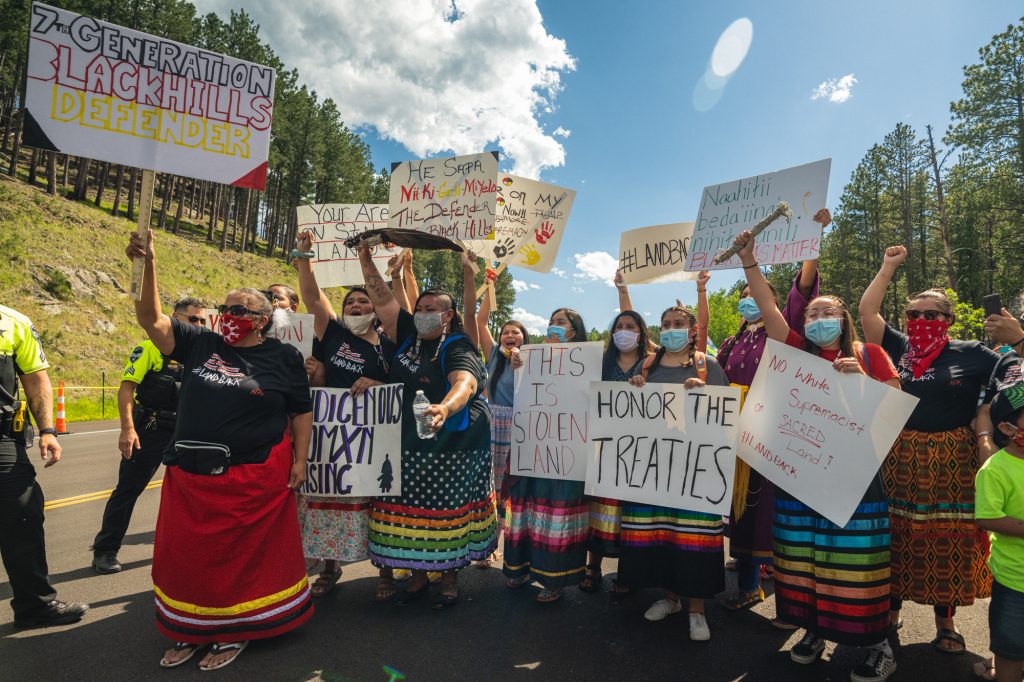 Style note: in line with Indian Country Today's style guidance, we refer to individuals defending the Black Hills as land and treaty defenders. From Indian Country Today: The Black Hills, where Mount Rushmore is carved, are unceded territory per the Fort Laramie Treaty of 1868 and acknowledged by a 1980 Supreme Court ruling in the United States v. Sioux Nation of Indians.
###
NDN Collective is an Indigenous-led organization dedicated to building Indigenous power. Through organizing, activism, philanthropy, grantmaking, capacity-building and narrative change, we are creating sustainable solutions on Indigenous terms.
Media Contact:
Sarah Sunshine Manning
NDN Collective Director of Communications
sarah@ndncollective.org
(605) 791-3999