Sourced from www.decolonizingwealth.com on October 31, 2018
Blaming banksters and capitalism for the awful mess that is 21st Century America has become a popular pastime among academics, activists and economists, whose bestsellers propose their signature solutions. Yet one place where solutions are never sought is Native America. With Decolonizing Wealth, a provocative analysis of the dysfunctional colonial dynamics at play in philanthropy and finance, the award-winning Native funder Edgar Villanueva steps into that space, with a prescription for restoring balance and healing our divides.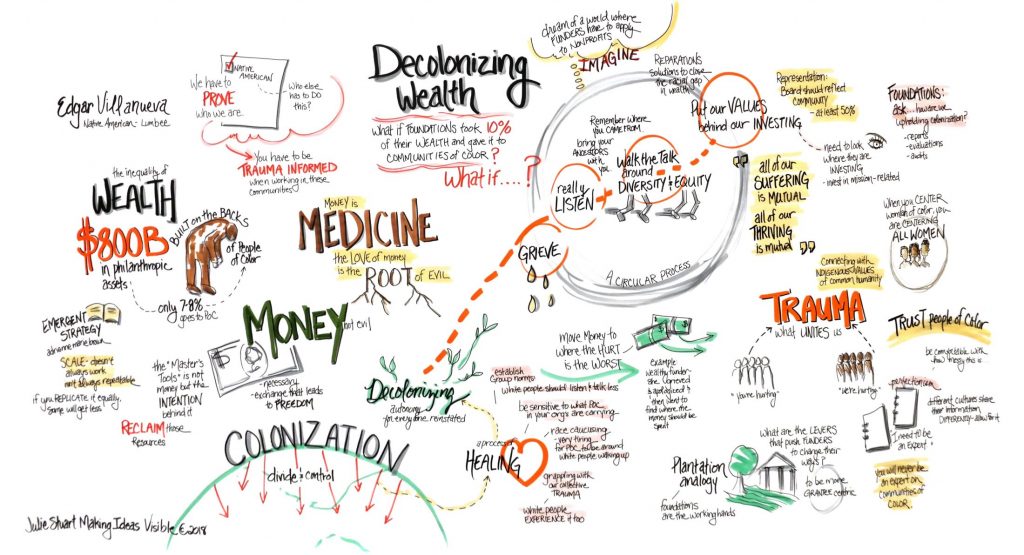 With 2016's Standing Rock protests, the largest Native American action in at least a century, the world was reminded of Indigenous power and resilience. Now Decolonizing Wealth proposes that Native ways and worldviews offer not just valuable but essential guidance in transforming the institutions that control access to money.
"We are all connected. All our suffering is mutual. All our healing is mutual. All our thriving is mutual."

Click to Tweet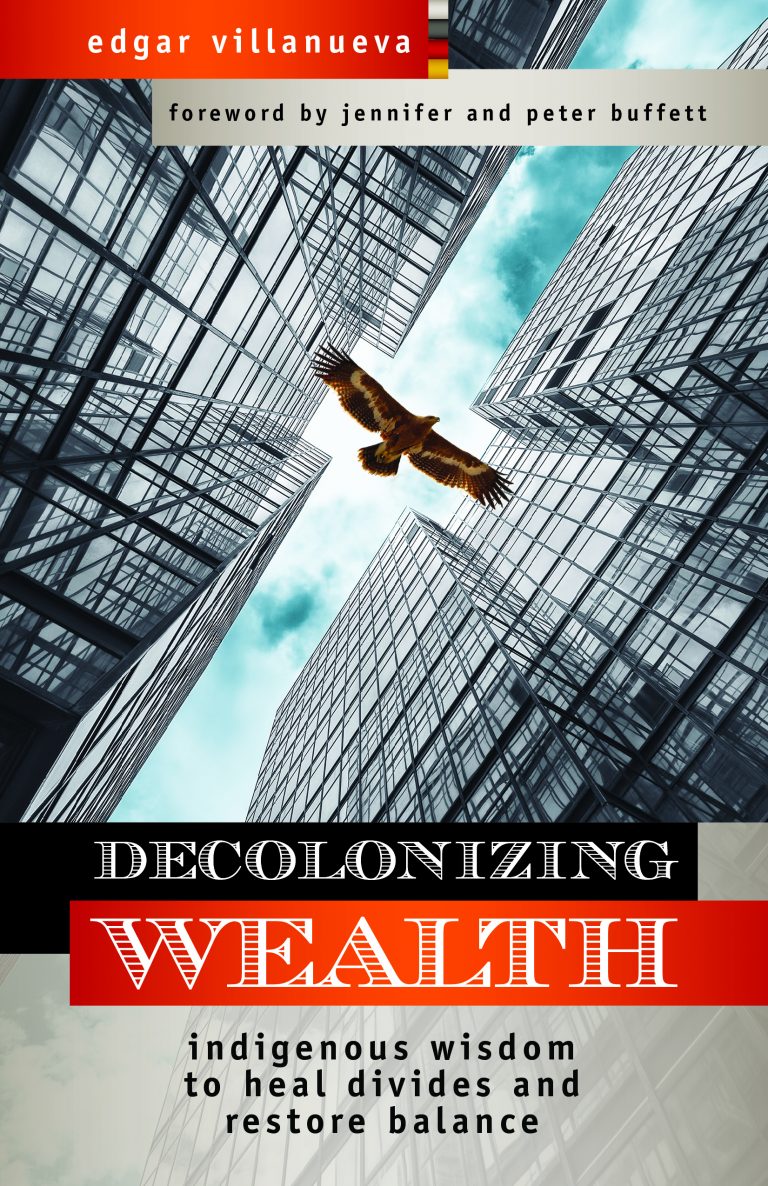 Decolonizing funding processes, argues Villanueva, is key to healing. After 14 years in philanthropy, Edgar Villanueva has seen past the field's glamorous, altruistic façade, into its shadows: the old boy networks, the savior complexes, and the internalized oppression among the "house slaves," those select few people of color who gain access. He widens the analysis to address all the institutions along what he terms the loans-to-gifts spectrum, including banks, investment funds, and aid organizations. All these funders reflect and perpetuate the same underlying dynamics that divide Us from Them and Haves from Have-Nots.
With great compassion—because the Native way is to bring the oppressor into the circle of healing, understanding that healing cannot occur unless everyone is part of the process— Villanueva diagnoses the fatal flaws in funders, unflinchingly drilling down to the core of colonialism and White supremacy. In the third and final section of Decolonizing Wealth, he offers radical provocations to funders and outlines his Seven Steps for Healing.
A short and engaging read of approximately 200 pages, Decolonizing Wealth weaves together Villanueva's heartfelt and wry Southern-style storytelling with excerpts from his interviews with dozens of funders, citing only as much data as necessary to back up his personal experiences. Although driven by the moral convictions of a defender of human rights and justice, there is nothing strident here, instead a constant return to the gracious Lakota principle of Mitakuye oyasin—all my relations, meaning: We are all connected. All our suffering is mutual. All our healing is mutual. All our thriving is mutual. America has never before seen an analysis of philanthropic and financial institutions like Decolonizing Wealth. Now is most definitely the time.
---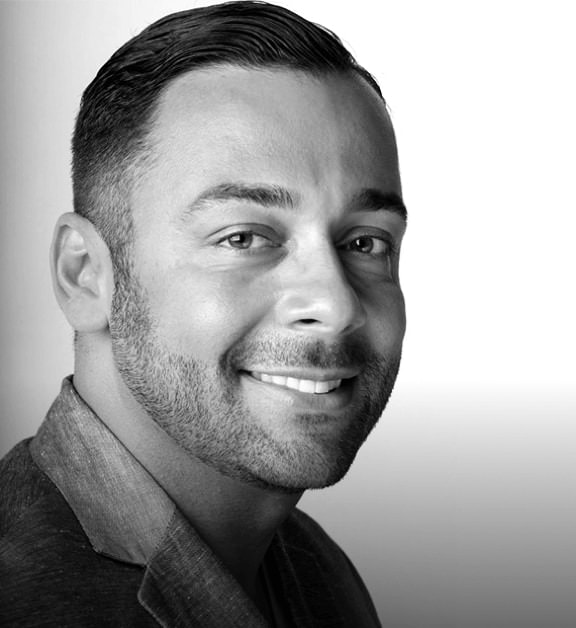 Edgar Villanueva
Edgar Villanueva in an enrolled member of the Lumbee Nation. He is the Vice President of Programs and Advocacy at the Schott Foundation where he leads grant making and advocacy supports for education justice. Villanueva is a nationally-recognized expert on social justice philanthropy, previously holding leadership roles at Kate B. Reynolds Charitable Trust and at the Marguerite Casey Foundation. He currently serves on the chair of the board of directors of Native Americans in Philanthropy and is a trustee of Andrus Family Fund. Villanueva is also an instructor with The Grantmaking School at the Johnson Center at Grand Valley State University and is the author of Decolonizing Wealth, a new book that offers alternatives to the dynamics of colonization in the social finance sector.