FOR IMMEDIATE RELEASE:
May 19, 2020

Rapid City, SD — On May 18th, Presidential Candidate Joe Biden announced that if elected he would rescind President Donald Trump's permit allowing the Keystone XL pipeline to cross the U.S. border — a move that would virtually kill all plans in the U.S. to build the controversial TC Energy pipeline. This news comes as a win to many Indigenous communities and environmental and climate justice groups across the country who have been battling and rejecting the Keystone XL pipeline for decades. 
"Indigenous people and our allies have been working for years to stop the KXL pipeline," said Nick Tilsen, President and CEO of NDN Collective. "This announcement from former Vice President Joe Biden not only underscores the importance of the upcoming historical election but also affirms that our voices and demands are being heard. Now, we must all get out and vote and hold Biden to his word."
In the past two months there have been critical developments regarding the Keystone XL pipeline, which raise the stakes for both those in opposition and those attempting to build the pipeline. On April 15th, a federal judge ruled in favor of placing a temporary restraining order to immediately halt construction on the Keystone XL pipeline in Montana. And in March, South Dakota Governor Kristi Noem signed a bill categorizing pipelines as "critical infrastructure," which makes tampering with them a felony offense. This bill works in favor of the fossil fuel industry as it prevents potential protest and silences the voices of those who reject pipelines.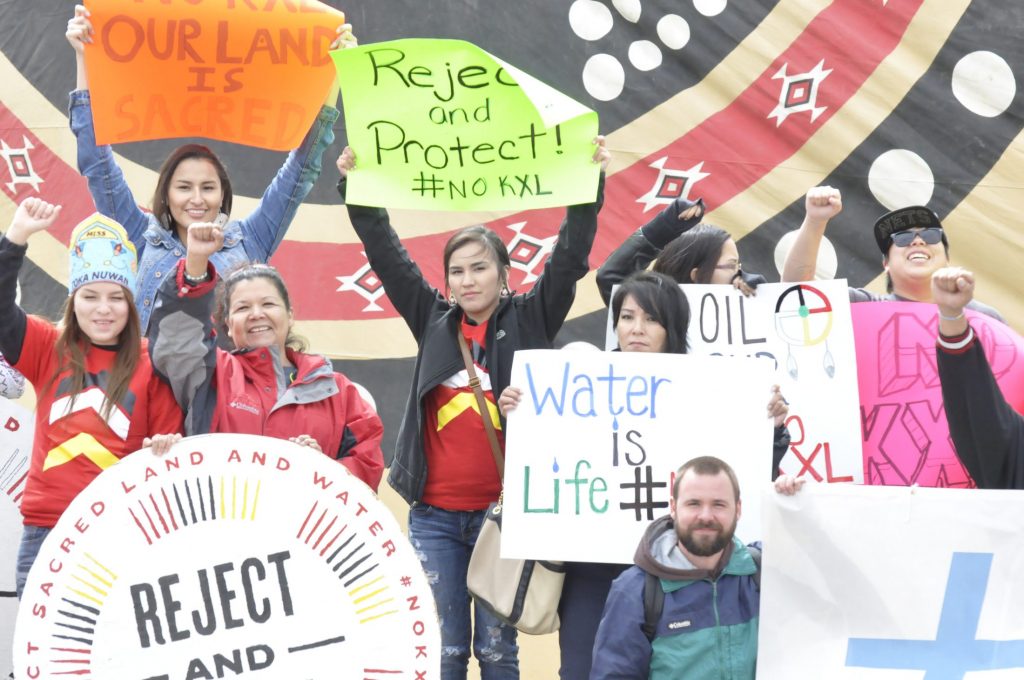 "Make no mistake, the agendas of the Trump Administration have been in full swing during the COVID-19 pandemic," said Tilsen "While we have been working to respond to the needs of our people, Trump and his allies have been pushing through pipelines and removing EPA regulations for big polluters like TC Energy."
While Biden's announcement is hopeful, as the election in November approaches, climate and environmental groups must remain diligent.
"In the lead-up to November, there will be attempts to silence our voices and create barriers for Indigenous, Black, and Brown communities to vote," said Tilsen. "As we recover from the many ways that COVID-19 has impacted our communities, we must also strategize to protect and fight for our right to vote and mobilize the biggest mass voting of young people, of Indigenous Peoples, of Black and Brown people, so that  we can move our communities, our states, and our nation toward a new normal that honors the life and dignity of all."
About the NDN Collective:
NDN Collective is a national organization dedicated to building the collective power of Indigenous Peoples, communities, and Nations to exercise our inherent right to self-determination. Through organizing, activism, philanthropy, grantmaking, capacity-building and narrative change, we are creating sustainable solutions on Indigenous terms. To learn more, visit http://ndncollective.org

###
Media Contact:  

Sarah S. Manning
NDN Collective Director of Communications
sarah@ndncollective.org
(605) 791-3999