NDN Collective is honored to announce the 2021 cohort of Radical Imagination Artists & Storytellers.
This one-year grant invests in Indigenous artists and storytellers as they create and expand on unique expressions of a radically imagined, more just and equitable future through community-based cultural expressions that propose solutions to our most challenging societal problems. These talented, visionary artists from throughout Turtle Island (including the postcolonial borders of the U.S., Canada and Mexico) and related Island Nations of Guam and Boriken (Puerto Rico) will bring their radical imaginations to life through their art.
While remaining rooted in their communities, they are nurturing, amplifying and expanding their visions of a radically imagined future– one that branches out beyond borders and geographic limitations.
Over the next year, each selected artist will receive a grant up to $50,000 to support their community aligned project that envisions the future world we are striving towards. Artists were selected for their ability to amplify the Indigenous experience and use their art to highlight a future that is more just and equitable for Indigenous communities, all people and the planet.
Introducing the 2021 Radical Imagination Artist & Storyteller Cohort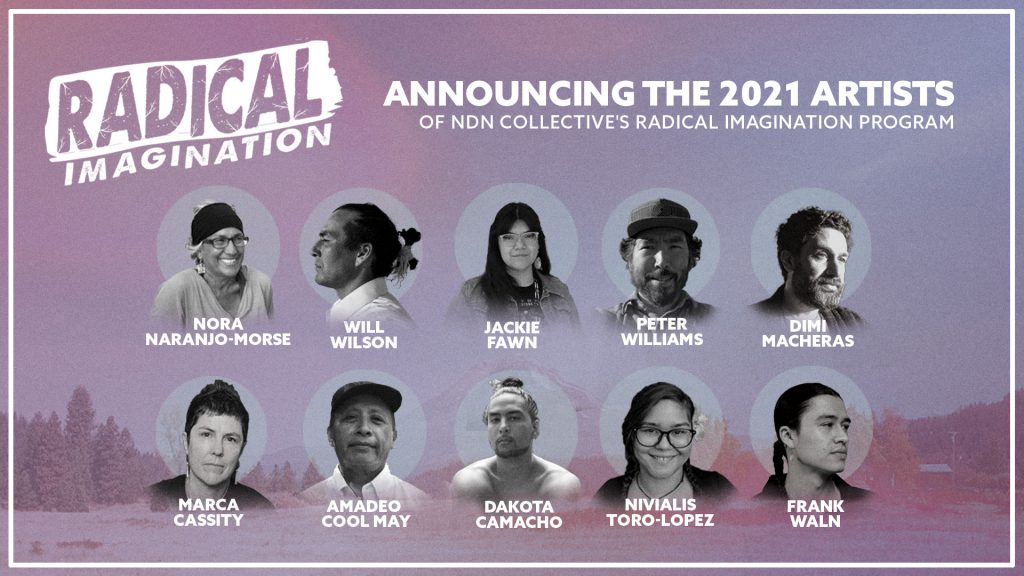 ---
Meet the Artists: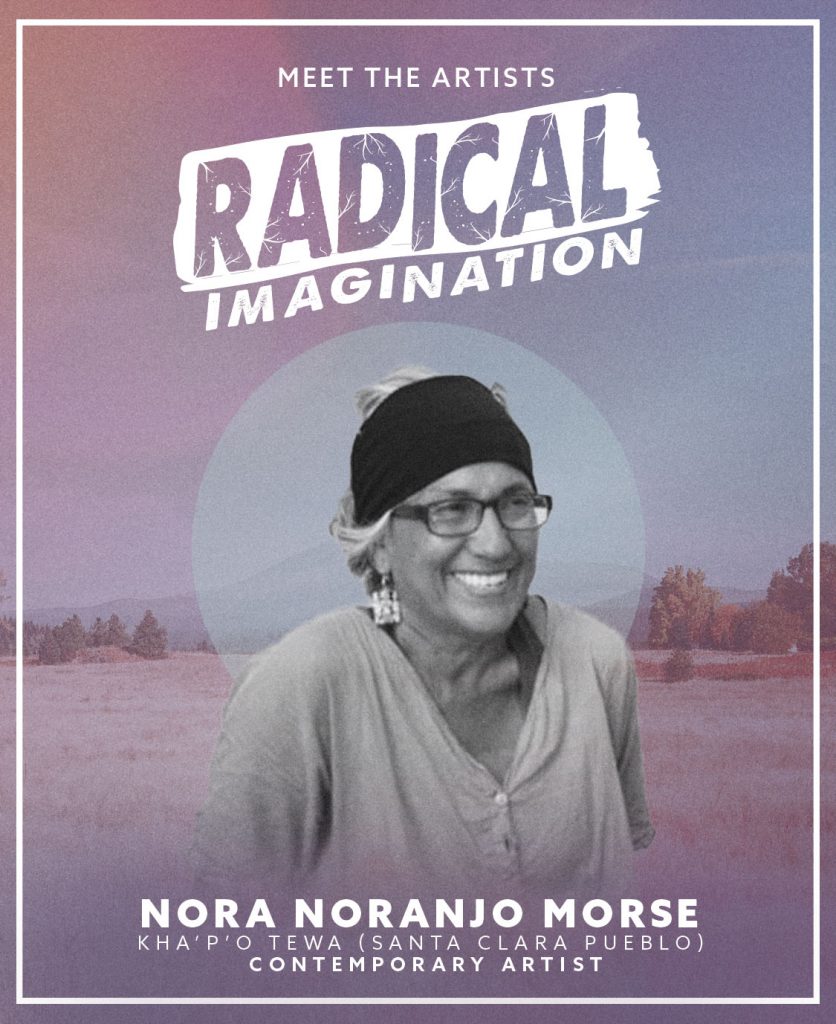 LENORA (NORA) NORANJO MORSE
(KHA'P'O TEWA [SANTA CLARA PUEBLO])
Contemporary Artist
Nora is a contemporary artist who energizes Pueblo ancestral sensibility into her art using earth-based materials to create large Public Art installations.
Her project will entail research on recycling in Native communities, the environmental impact of waste on tribal lands and possible methods of offering positive environmental solutions.
---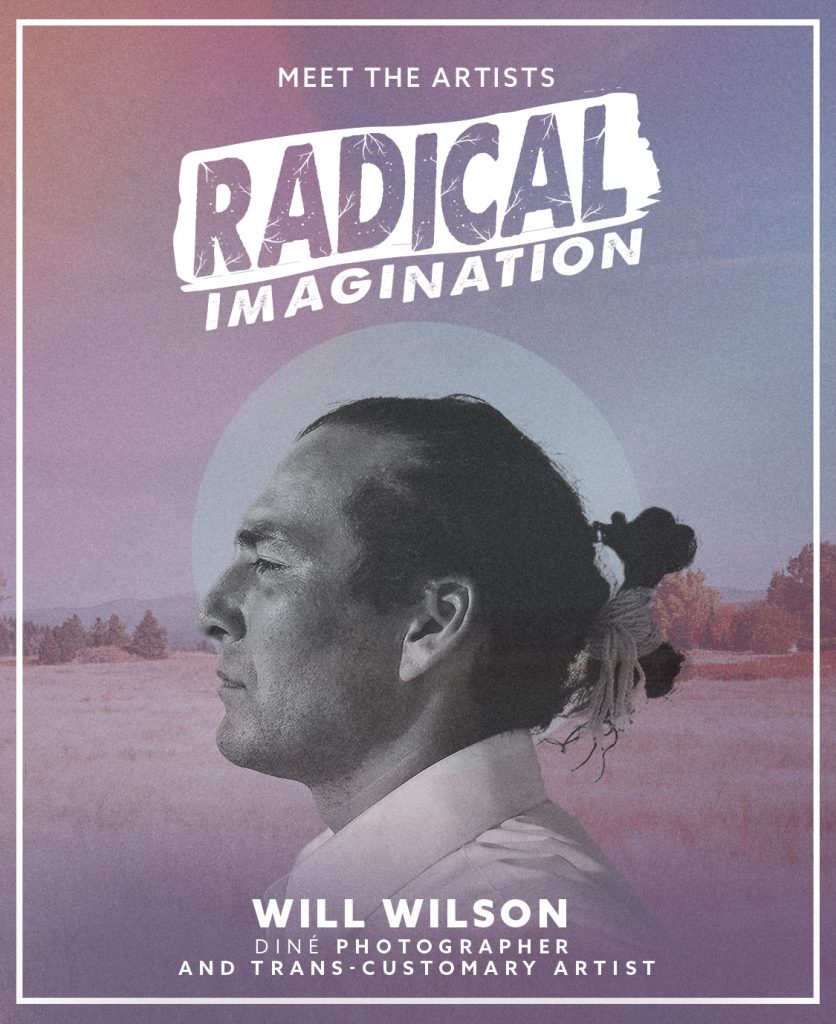 WILL WILSON
(DINÉ)
PHOTOGRAPHER AND TRANS-CUSTOMARY ARTIST
Will is a photographer and trans-customary artist who spent his formative years living on the Navajo Nation.
His project entails capturing a portrait of the Navajo Nation surrounding environmental and social poverty, but more importantly, shaping a platform for voices of resilience, wisdom, and vision for a transition to restorative systems of economy and memory making.
---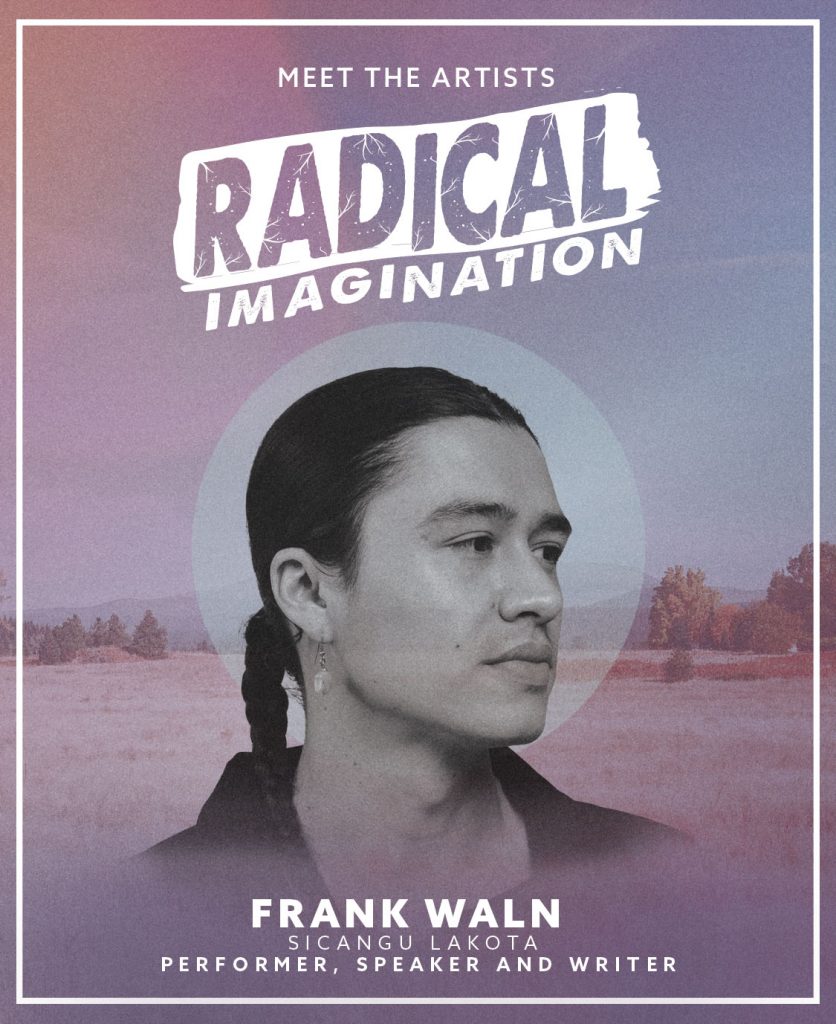 FRANK WALN
(Sicangu LAKOTA)
PERFORMER, SPEAKER AND WRITER
Frank Waln is an award-winning performer, speaker and writer from the Rosebud Reservation in South Dakota.
His project will entail creation of a podcast capturing the stories behind songs as told by artists as well as upgrades and expansion to his music services.
---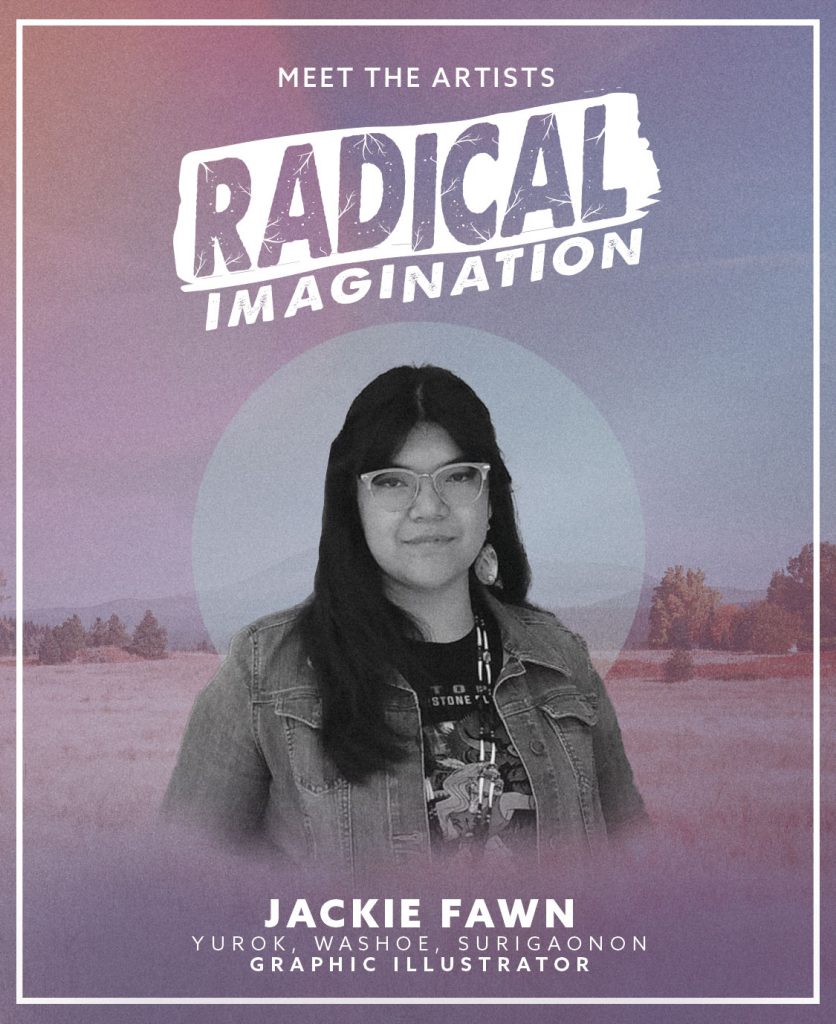 JACKIE FAWN
(YUROK, WASHOE, SURIGAONON)
GRAPHIC ILLUSTRATOR
Jackie Fawn is a graphic illustrator from the Redwoods of Klamath, California.
Her project entails project research and accrual of materials in support of her book, "Colors of the Land," digital accessibility of the book, creation of a studio to house workshops on utilizing "Colors of the Land" as a tool for decolonizing education as well as an introductory workshop to creative resistance.
---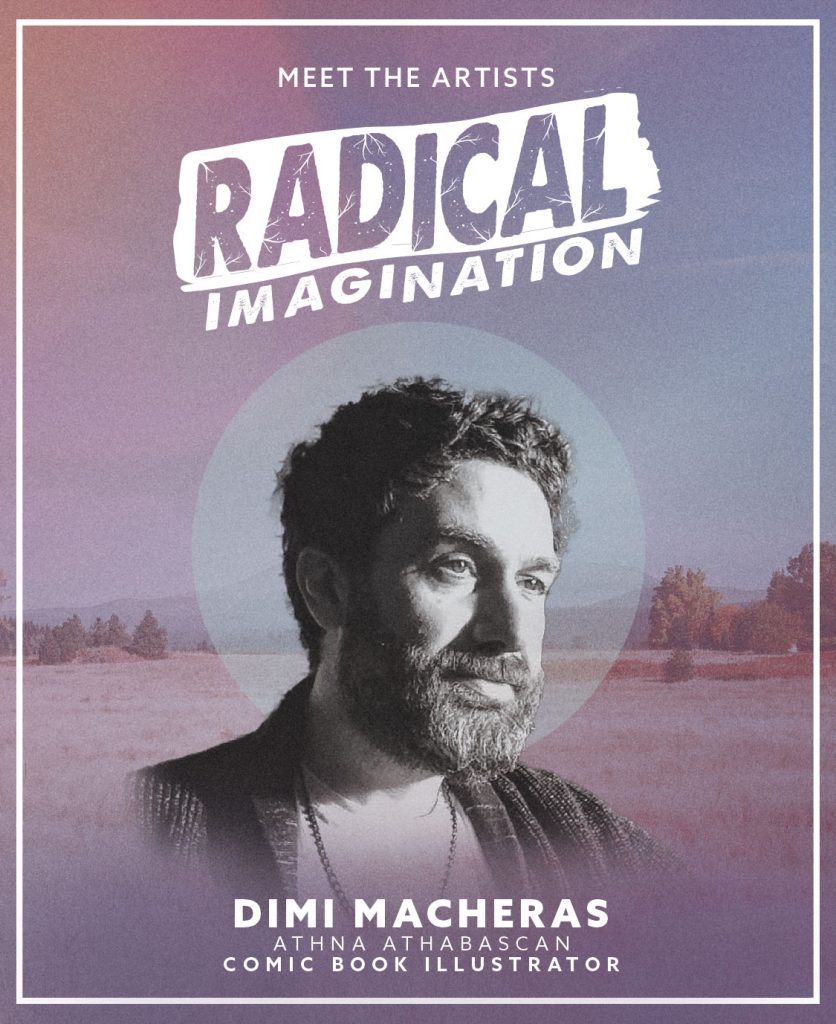 DIMI MACHERAS
(ATHNA ATHABASCAN)
COMIC BOOK ILLUSTRATOR
Dimi Macheras is a comic book illustrator and Chickaloon Village Tribal Citizen.
His project would entail illustration of his Chikaloonies graphic novel as well as design of companion materials such as drawing lessons, language lessons and online versions starring the characters from the book.
---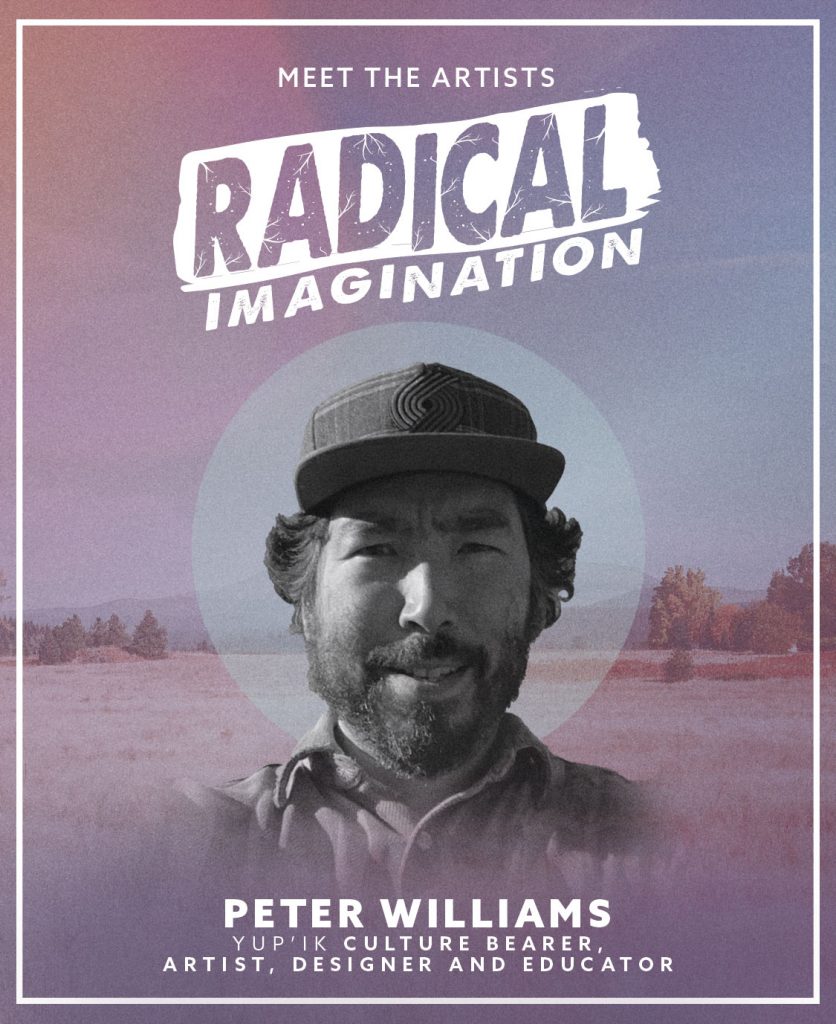 PETER WILLIAMS
(YUP'IK)
CULTURE BEARER, ARTIST, DESIGNER AND EDUCATOR
Peter Williams is a culture bearer, artist, designer and educator based in Alaska.
His project entails exploration of climate change's disproportionate effect on Alaska Natives' food systems while highlighting the strength and healing nature of the continued traditional practices of fish skin tanning and sewing.
---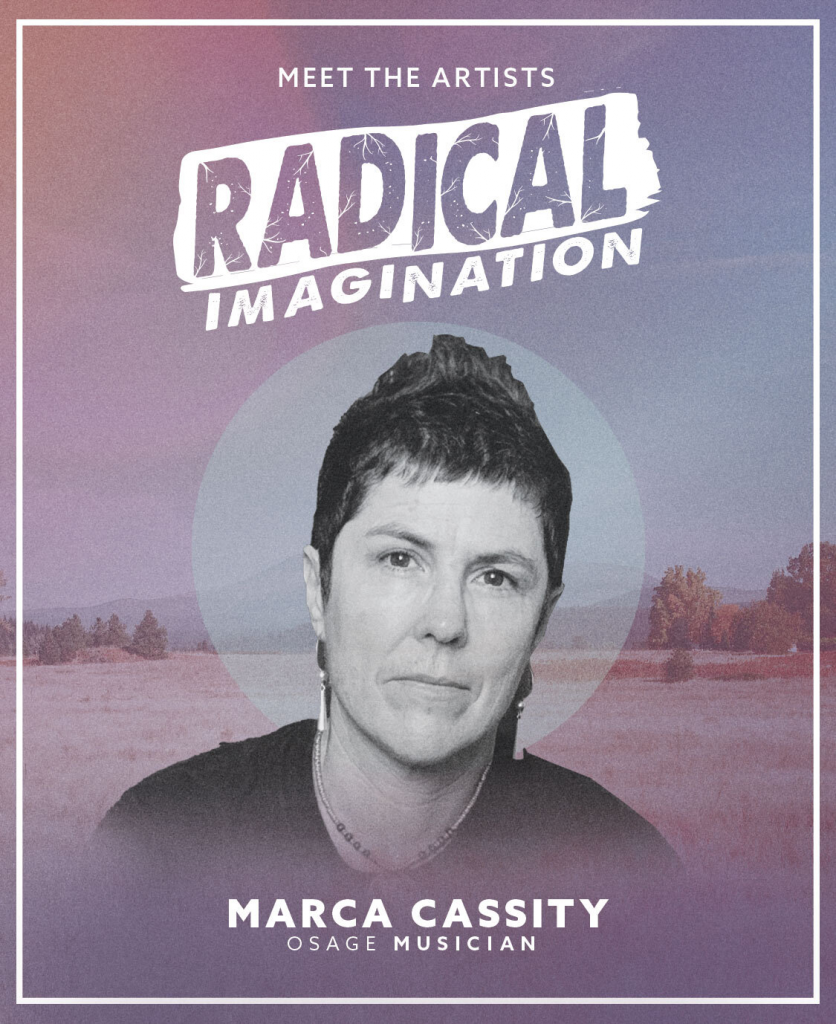 MARCA CASSITY
(OSAGE)
MUSICIAN
Marca Cassity is a musician and enrolled citizen of the Osage Nation with Kaw, Saponi, and Susquehannock as well as French, Scottish-Irish, Irish, English, and German heritage.
Marca delivers inspired folk-rock-electronic songs with Native nuances, that speak to overcoming hardship through resilience, in connection to nature, humor, love, compassion, spirituality, and heritage. Their project entails making a 10-song album and music video about Two-Spirit belonging and its connection to decolonization. 
---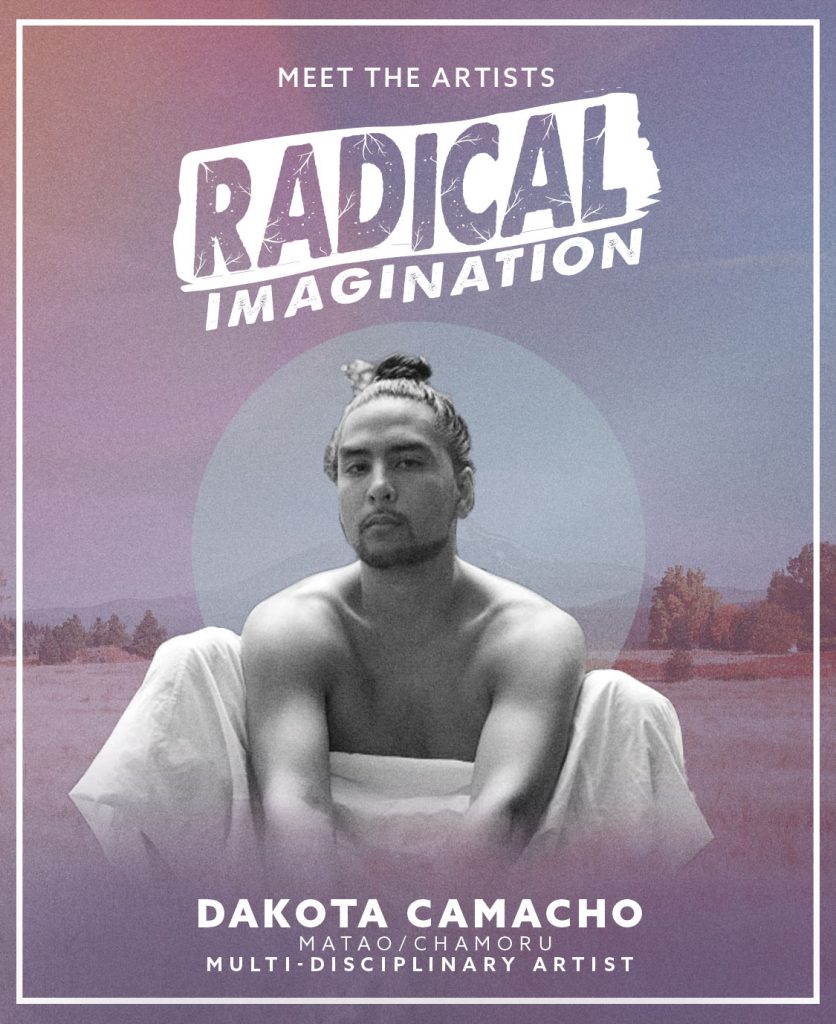 DAKOTA ALCANTARA CAMACHO
(MATAO/CHAMORU)
MULTI-DISCIPLINARY ARTIST
Dakota Camacho is a multi-disciplinary artist born & raised in Coast Salish Territory who creates indigenizing processes by weaving languages of altar-making, movement, film, music, and prayer.
Their project entails creation of FANHASSO, an Extended Reality (XR) app as a tool to strengthen Matao/Chamoru imagination muscles. The app allows people to use their smartphone to see into the imagination of Matao/Chamoru people.
---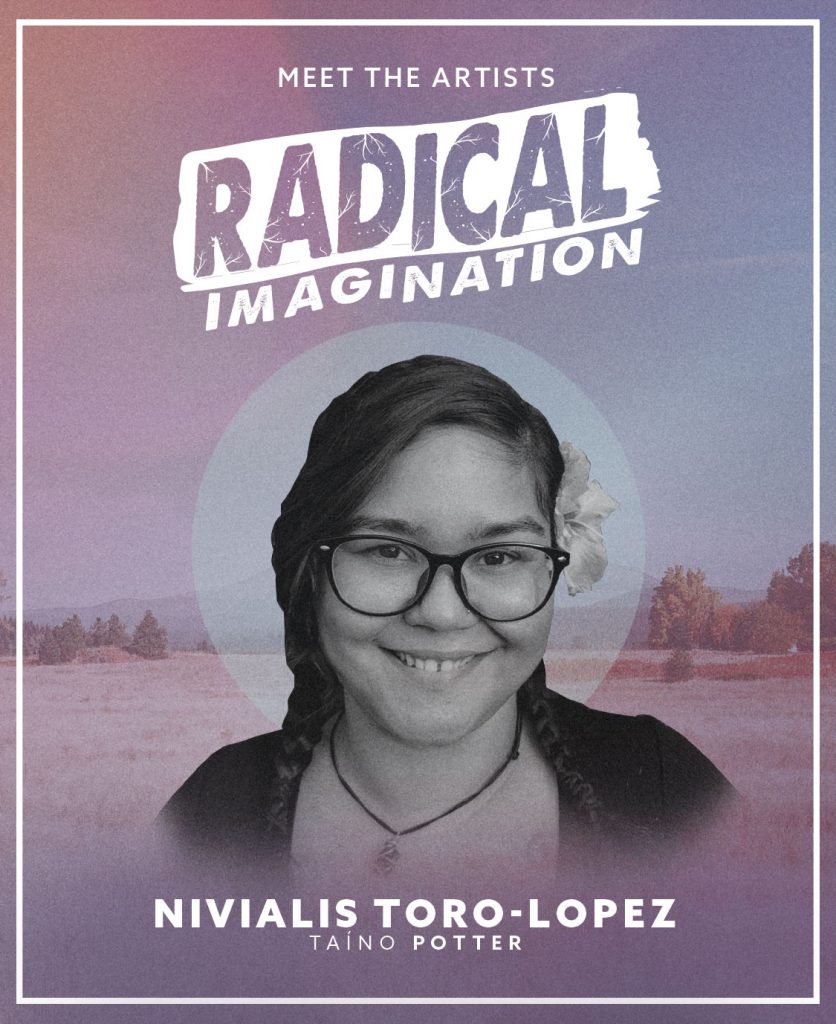 NIVIALIS TORO-LOPEZ
(TAÍNO)
POTTER
Nivialis L. Toro-López is a borikua potter, based in occupied Taíno lands now known as San Juan, Puerto Rico, working on functional and sculptural ceramics.
Her project entails continued development around the idea of functional sculpture, exploration of clay as a means to write political messages of resistance, pedagogical techniques to be more inclusive and community workshops.
---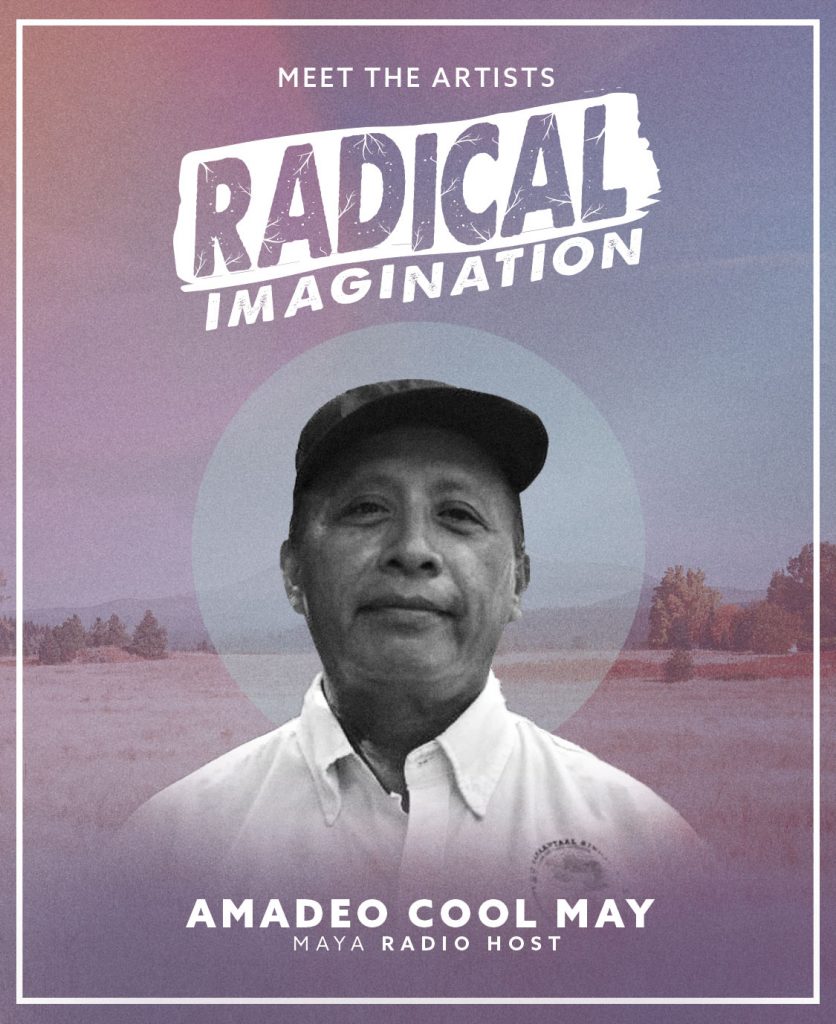 AMADEO COOL MAY
(MAYA)
Radio Host
Amadeo is a radio producer who, after 30 years of being in front of the radio news and in the midst of climate change, accepts the challenge of being able to share with other brothers and Native peoples of the world the richness of Mayan Culture, and the idea that food sustainability is possible.
His project entails the development of radio capsules where he will bring in people to have dialogue about nutrition, the defense of Mayan land, traditional medicine and the plants of the jungle, community organizing, and the need to defend and bring back Mayan knowledge and wisdom.
---
Congratulations to all the Artists!